*Marple Newtown Play-of-the-Game*
Marple Newtown lets Box, big boys do talking in win over Strath Haven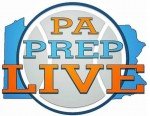 By Matt Smith
In crunch time, Marple Newtown's linemen took control Friday night.
The boys in the trenches were excellent in the fourth quarter, on offense and defense. Co-captain Joey Goodman, who made a key stop in the backfield on Strath Haven's final possession, knew both lines had to make their individual mark on the game. Oh, and it helps that they are blocking for the most explosive player in the Central League in junior running back Charlie Box.
Box caught a 13-yard pass from Joey Paoletti in the end zone to put Marple in front in the fourth quarter. The Tigers added a safety and held on for 33-27 win over the Panthers, improving to 2-0 this season.
"We've all played together since we were at a young age, when we were rivals at middle school at (Sts.) Pius and Annie's," Goodman said. "By sophomore year we all hit the weight room and started getting varsity time. Come junior year, Chris Meiklejohn comes over to the O-line and just started playing great and got a starting job this year. Anthony Armento is stepping up at center, his snaps were great tonight. All of us, we keep improving our chemistry and we are coming together."
(click on this link for the full story)
Webmaster's note – If you missed the game or simply want to relive all the exciting moments you can listen to our archived broadcast by clicking on the player below!
Podcast: Play in new window | Download