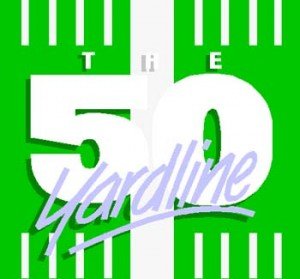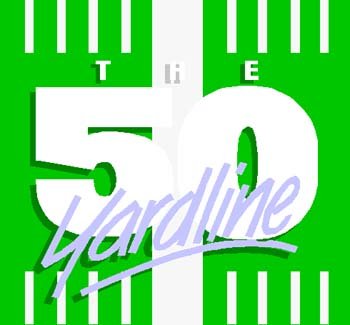 We've witnessed a lot high school football games since 2002 but this past Friday night's contest against Interboro was a real treat.
Both teams came out, after two weeks of practice in ridiculous heat and humidity, and played their hearts out in a back and forth battle.  We were disappointed in the way it ended but can't fault all these young men for their efforts.  The only negative was that neither school's bands were in attendance which would have made this game even more dramatic.  As two evenly matched teams, both teams had over 400 yards of offense, both teams ran 59 plays. Haven had an average gain of 7.1 per play while Interboro had 7.9.  Van Bobo had 123 yards on the ground while Zach Newlon has 110. Quarterback Evan Atsaves had a very dramatic night in the with 131 yards and two touchdowns.  A special kudo to first time Freshman kicker Emmet Young who was not only perfect on extra points (5 for 5) but also kicked off six times for an average of 47.5 yards and one touchback!  What a night!
Harriton comes into George l. King field this Friday night after losing last week to Boys Latin 24-12.  The Rams have been struggling recently  going 1-10 last year. Their best recent year was 2012 when they were 5-5.  The Rams look to establish a stronger running game this year as their passing ace quarterback graduated last year.  While Harriton only has six returning seniors on the roster look for #17 Will Thomas to be the Rams main play maker on defense.  Harriton will come into Friday nights game as a "work in progress".
Haven did much better than the local sports critics thought they would last week.  The offensive line faced off against a large and powerful defense and created holes, trap blocked and ran corners as well as anyone.  The backs were quick, hitting the holes aggressively and running hard.  The Haven defense had its moments and gave up more yardage than they would have like but they played well enough to keep the Panthers in this game and led for most of it.  More of the same should happen this Friday night.  We'd like to see more passing, particularly with the Atsaves/Harrar connection.  Harrar has great speed for a 6'9, 232 lb. receiver and you can throw him balls that only he can catch.  Tackling was an issue as Interboro's backs ran over and through hand and upper body tackles.  That's not unusual in first games as the high school varsity game gets quick and very tough (unlike freshman and JV games) and often defensive players aren't prepared for the strength of today's running backs. We're sure the coaches spent lots of tackling time this week at practice.
Kick-off is at 7:30 PM at George L. King Field.  If you can't make the game you can always listen to our broadcast right here at havenfootball.net.  Our broadcast will begin at 7:15. If you are coming to the game don't forget to bring your portable FM radio and tune it to 88.0 to hear our full play-by-play broadcast right in the stadium.  The game will be available on our archives as soon as the game concludes.  You can also check in on Twitter for score updates.