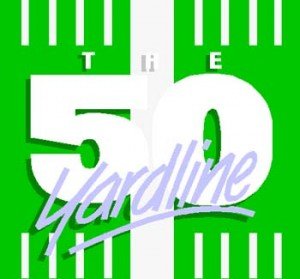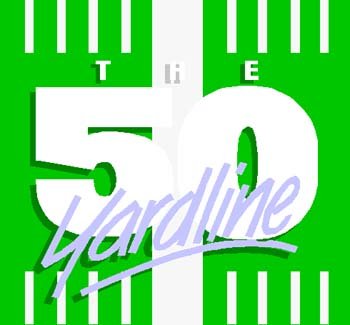 The Panthers completely overwhelmed a confused Harriton team which was also missing one of their key running backs. Haven got off to a slow start on offense but defense was completely smothering for the whole game which shows in the stats and the score, 47-8.
The Lower Merion Aces come into this Friday's game also 1-1 (like the Panthers). However the Aces have played two non-league games losing to Chichester 13-7 but bouncing back and defeating Delco Christian 19-7.  So far the Aces haven't shown much in the running game. Elijah Smith #25 is their key running back and last week did have 9 carries for 107 yards and one touchdown.  The do like to pass, however, so look for sophomore QB Matt O'Connor #12 (15 for 27 and 130 yards and 2 TD's) to keep finding #26 Deion Davis who last week caught 8 passes for 78 yards and two touchdowns.  Rashon Cooke #1 also caught 4 passes for 20 yards. The Aces gave up 224 rushing yards in the win.
Haven's secondary will be tested Friday night.  The Aces will look to burn the Haven defense on constant pass plays and keep eating up those first downs.  The Panther defense will have to find a way to pressure O'Connor and get rid of the ball before he would like while the secondary will have to stay tight.  Smith can be problems on the ground so the Aces have a bit of a double threat.
The Aces secondary has yet to be tested so this might be a good night to bring out Atsaves' arm.  Throwing to tight end Harrar should be a safe bet as Atsaves can throw high where only 6'9 Harrar can get it.  We don't think the passes need to be deep. Keep them 5-7 yards and just keep throwing until they find a way to cover. Sprinkle in a few hard-up-the-gut runs and end sweeps and we don't think the Aces will be able to keep up.
Kick-off is at 7:30 PM at George L. King Field.  If you can't make the game you can always listen to our broadcast right here at havenfootball.net.  Our broadcast will begin at 7:15. If you are coming to the game don't forget to bring your portable FM radio and tune it to 88.0 to hear our full play-by-play broadcast right in the stadium.  The game will be available on our archives as soon as the game concludes.  You can also check in on Twitter for score updates.