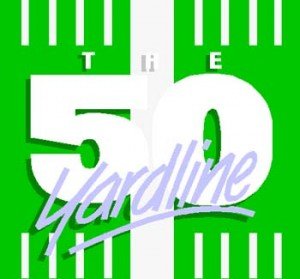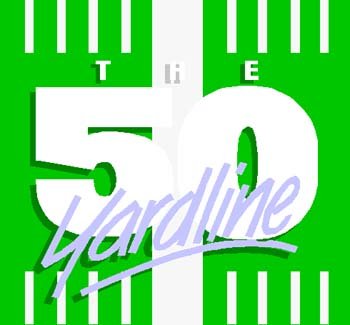 By Brian Carroll, Play-by-Play announcer
Three weeks down, and three wins in the books for the Strath Haven Panthers have many high school football fans taking notice of the silver and black.  And with an impressive road win over 6A Haverford High last Saturday, the Panthers are poised to move to 4-0 this week with a challenging Central League schedule looming.
Standing in their way will be the Harriton Rams, who have struggled in the early going with an 0-3 record.  As has been the case for the past several years, the Rams have a relatively small roster, with several two-way starters and underclassmen stepping into large roles.  Still, Coach Justin Mellor has seen his team score in each of their first three weeks, and a pass-heavy, spread attack led by second-year starting quarterback Logan Rothberg (#10) and wide receiver Matt Krebbs (#11) , with running back Ben Fisher (#7) and Josh Smith (#5) providing balance in the run game.  Given that the Panthers are coming off a week where they allowed 243 passing yards in the win over Haverford, the Rams will look to test the Panthers linebackers and secondary through the air.  And while the scoreboard has been tilted heavily toward Strath Haven in recent seasons, the Panthers can expect the Rams to give maximum effort, and play with enthusiasm from kickoff to the final whistle.
For the Panthers, the offense is likely to follow the, "If it ain't broke, don't fix it," approach, as Strath Haven is posting point totals that puts them amongst the top teams in all of District 1 through the first three weeks.  Opposing defenses have yet to find a way to contain the Three-Headed Monster in the backfield, with Chase Barlow (#24), Matt Shuler (#23), and Anthony Crawford (#32)  all topping 100 yards rushing in the win over Haverford.  The Panthers have shown the ability to sustain methodical drives with superb blocking by the line and tight ends, but also have a penchant for the big play.  Never was it more evident than the three long touchdown runs (Barlow for 52 yards; Shuler for 49 yards; Crawford for 50 yards) on consecutive snaps in the first quarter versus Haverford.  Mix in a very efficient passing game, with Sam Milligan (#4) connecting on 67% of his passes this season and an emerging threat in split end Aiden Sutherland (#15), and opposing defensive coordinators will continue to lose sleep during Strath Haven week. 
Defensively, the Panthers allowed a season high 35 points to a talented Haverford offense, but still managed to come up with key stops on several drives, and limited Fords' QB Tommy Wright (#11) to a  completion percentage under 50%.  The Panthers kick coverage was also improved over prior weeks, with Charlie Shankweiler (#30) providing good depth on kickoffs and some better tackling.  As always, there will still be room for improvement, but the Panthers have a great opportunity this week to rush the passer with abandon and trust that their linebackers and defensive backs will limit big plays. 
Kick-off is this Friday at 7:00 PM at Harriton High School.  If you can't make the game you can always listen to our broadcast right here at Havenfootball.net.  Our broadcast will begin at 6:45. The game will be available on our archives within a few hours after the game concludes. You can also check in on Twitter for scores and video updates.