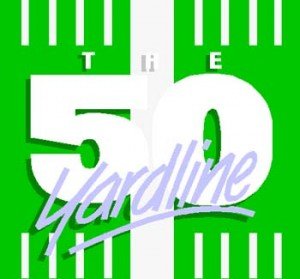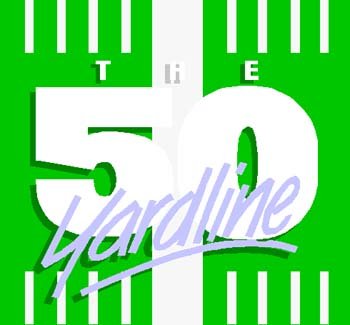 By Havenfootball.net Staff
All-in-all a very good second outing for the silver and black last week. Other than dominating on the score board the Panther's running back Zach Newton broke 100 yards rushing (for the second time this season) while Atsaves had another nice evening completing two of four passes for 54 yards.  Haven broke the 300 yard rushing mark against Lower Merion while flirting with that mark for the last two games.  The defense held LM to only 76 yards on the ground and 118 in the air.
Ridley comes into George L. King Field at 3-0 after defeating a very good Garnet Valley team 28-20. A week ago Ridley barely squeeked by Haverford in a 7-0 win.  After drawing even with GV the Raiders relied on a little backfield throwing halfback option that caught Jaguar defenders flat footed. 
Ridley is led by senior quarterback #9 Cade Stratton. Ridley loves to pound it out on the ground but they will go to the air and Stratton is more than capable. The Raiders also have their own "big man", senior, 6'4, #11 Liam Wright.  Wright caught the winning touchdown against Haverford two weeks ago.  While the Ridley offense can score points they have found their strength this year in their defense.  They have only allowed 26 points in three games and 20 of those points came against GV. Garnet Valley could only manage 21 yards in offense in the half.  Look for their two outstanding linebackers, senior #44 Ryan Gricco and senior #77 John Sheldon to keep Haven in check.
Haven ran with Interboro in week one and surprised everyone by leading the Bucs through most of that game before giving up the winning score late in the game. This will be a real test for the Panthers.  No one has been able to stop the Haven offense and Atsaves has managed to make his arm a real threat which should force the Raiders to honor Haven's passing game.  We have several good, strong, fast running backs but the key has been very strong blocking up front and particularly on the pull and trap plays.  Haven will have to find a way to seal off Sheldon and Gricco and give their backs some running room.  A few well-placed passes from Atsaves will help open up the run game.  This could be John Harrar's biggest game.  He needs to get open on offense and wreak havoc on defense by blowing up the line and pressuring Stratton.
This has all the markings of a great game. Don't miss it!
Kick-off is at 7:30 PM at George L. King Field.  If you can't make the game you can always listen to our broadcast right here at havenfootball.net.  Our broadcast will begin at 7:15. If you are coming to the game don't forget to bring your portable FM radio and tune it to 88.0 to hear our full play-by-play broadcast right in the stadium.  The game will be available on our archives as soon as the game concludes.  You can also check in on Twitter for score updates.