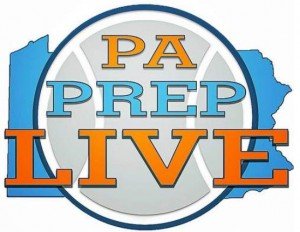 By Matthew De George
Marple Newtown was in a bind. Head coach Chris Gicking was just looking for some breathing room. Running back Marlon Weathers had other ideas."I'm not just trying to get a few yards," Weathers said following his team's dramatic 38-28 win over Strath Haven Friday night. "I'm looking to take it to the house."
With the Tigers having turned the ball over on three consecutive possessions to start the second half, and with his team backed up to its 22-yard line and facing a third-and-37 following two holding penalties, Gicking called for a screen pass, hoping to at least shift the field position a little bit.
Quarterback Anthony Paoletti dumped the ball off to Weathers and then everyone watched in amazement as Weathers slipped by the lone would-be tackler, got behind some of his blockers and rumbled 78 yards for the third of his four touchdowns.
With that pass, Paoletti became the first quarterback in county history to throw for more than 2,000 yards in three consecutive seasons.
Webmaster's note: Check out all of Juli's great pics at our Game Photo Gallery!
(click on this link for the full story)
Podcast: Play in new window | Download