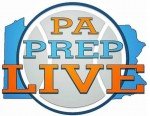 By Jack McCaffery
On the list of possibilities Koll Peichel considered for himself Friday, a virtual football magic trick was somewhere near the bottom.
"Never," he said. "I never imagined it."
Aware that he would be deep on Strath Haven's football depth chart, yet optimistic that the rampaging Panthers would be well enough ahead that he would receive some late playing time, all the junior running back and linebacker was hoping for was an opportunity.
That, Peichel would receive in a 49-0 victory. So he would make it count, scoring touchdowns on consecutive plays from scrimmage, all within 43 third-quarter seconds. After churning two yards for a score to put the Panthers ahead by six touchdowns, Peichel claimed an interception on the first ensuing Harriton play and sprinted 37 yards for his 12th point in less than a minute.
That's all it took for the accomplished Strath Haven baseball player to produce his personal football-season highlights film.
(click on this link for the full story)
Webmaster's note: Missed the game?  Listen to the entire game on our archive file listed below.  Go to our Broadcast Archives page for all game archives.
Podcast: Play in new window | Download