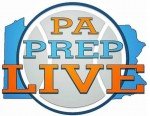 By Bob Grotz
Strath Haven settled a score with Interboro, and in spectacular fashion.
John Prochniak scored three touchdowns Friday night, including one off a 75-yard scamper, to power the Panthers to a 42-14 triumph over the Bucs, who had won three straight games in the series. Those were the first, second and third tallies of the senior's career.
"My O-line was blocking great," Prochniak, a career inside linebacker said. "They really did it for me. And it feels great because they got us three years in a row. We really wanted this game. We knew we were the better team. So, we came out and got what we deserved."
The Panthers didn't allow any points until there were just under 10 minutes left in the fourth quarter.
Ibo Pio, another two-way Panthers standout, set the tone with a 66-yard run on Strath Haven's first play from scrimmage.
(click on this link for the full story)
Podcast: Play in new window | Download