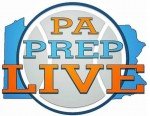 By Jack McCaffery
Through summer workouts and training-camp tests and every practice of a long and successful season, John Prochniak would grow well aware of a deep Strath Haven football secret.
Panthers quarterback Jack Ryder? Don't test his arm.
"When he's throwing against us, he is throwing lasers," said Prochniak, a linebacker and running back. "He is a great quarterback."
In a season where the 8-2 Panthers methodically succeeded with Kevin Clancy's long-established running game, Ryder's big arm was often hidden. But in a 56-0 victory Friday over Lower Merion at Harriton High, Ryder gave a hint at what his teammates already understood.
He threw just two passes but made both sting, finding Jaris Adams for a 44-yard touchdown and connecting with Koll Peichel for 31 yards and another.
With the Panthers ready to roam from the Central League, where they'd gone 7-2, and into the playoffs, Ryder's efficiency would serve to prevent opposing coaches from identifying their offense as one-dimensional.
(click on this link for the full story)
Webmaster's note: Missed the game? Listen to the entire game on our archive file listed below. Go to our Broadcast Archives page for all game archives.
Podcast: Play in new window | Download