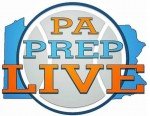 By Jack McCaffery
Kevin Clancy figured he had seen at least some of everything in his first 30 seasons as the head football coach at Strath Haven.
There were state championships and All-Americans, NFL pros-to-be and overachieving winners, good seasons, great seasons, some rebuilding seasons, and even the mini-season of 2020.
But Clancy never enjoyed the kind of sight that was before him recently as he gathered his Panthers on King Field to prepare for his 40th overall season as a head coach.
"Never," he said. "Not once. Not that I can remember."
What the longtime coach at Strath Haven and Archbishop Carroll saw was a show of offensive line experience that has the chance to drive the Panthers to Central League success … and more.
Not only does Strath Haven welcome back every offensive line starter from a 5-1 team — including center Jack Beck, guards Nick Filos and Ethan Barrar, and tackles Jake Millett and Ben Farabaugh — but also tight ends (plural) Nate Perlman and Mason Green.