Strath Haven vs
Harriton
Harriton High School
September 17 – 7:00 PM

*Haverford Play-of-the-Game*
A proud master sponsor of Havenfootball.net!

News
September 17, 2021
GAME DAY! – Tonight's football game is the between the (3-0) Strath Haven Panthers and the (0-3) Harriton Rams.
Kick-off is at 7:00PM at Harriton High School.
If you can't make the game you can always listen to our broadcast right here at Havenfootball.net. Brian Carroll is your play-by-play host with Pete Fulginiti, Andrew Kauffman and Mike Mayer doing the color. Our broadcast will begin at 6:45. The game will be available on our archives a few hours after the game concludes. 
You can also check in on Twitter for score updates.
September 16, 2021


By Matt Smith
After Sam Milligan put forward another impressive performance last Saturday night, leading Strath Haven to a 49-35 victory at Haverford, head coach Kevin Clancy didn't mince words about his junior quarterback.
Clancy loves what Milligan has accomplished in the first three weeks of the season. But in a progressively pass-first Central League, Clancy has never deviated from his classic Wing-T system, which has facilitated his resume as one of the greatest coaches in Pennsylvania history and Delco's winningest football coach.
This year, let's face it: the Panthers (3-0) have the dudes in the backfield (Matt Shuler, Chase Barlow, Anthony Crawford) and on the offensive line to stick with what works. It's a Haven offense that is reminiscent of the program's successes in the 1990s and 2000s.
Dual-threat Milligan steers the ship and has done so with the assurance of a veteran leader.
(click on this link for the full story)
September 15, 2021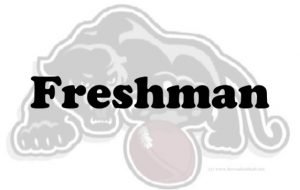 By Coach Dan Mulhern
Haven freshman beat Haverford 22-20 yesterday in tough back and forth game. All three Strath Haven football teams have won their contests with Haverford this season.
James Fisher scored on two long touchdown runs and a kick return for touchdown. Nate Lin scored both two-point conversions on short catch and run plays.
September 15, 2021
By JV Parent
The Haven Junior Varsity football team evened it's record to 1-1 with a 30-12 victory over Haverford. 
Touchdowns were scored by Jake Kitchen (#6), Marco Kaufmann (#20) with two and Jordan Draine (#44).
Defensively the Panthers were led by Kaufmann who returned an interception 95-yards for a score and caused a fumble. 
Sean Henry (#42) was the leading tackler in the game. 
The JV Panthers hope to continue their winning ways this Monday 9/20 at home vs. Harriton at 3:45.
September 14, 2021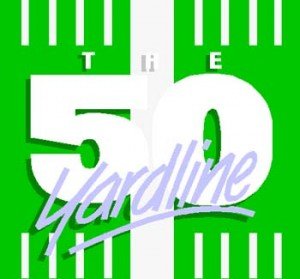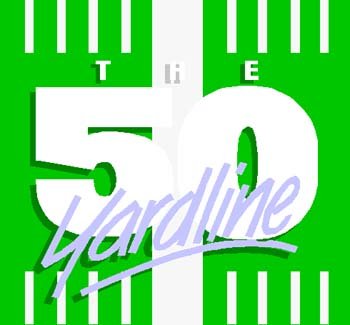 By Brian Carroll, Play-by-Play announcer
Three weeks down, and three wins in the books for the Strath Haven Panthers have many high school football fans taking notice of the silver and black.  And with an impressive road win over 6A Haverford High last Saturday, the Panthers are poised to move to 4-0 this week with a challenging Central League schedule looming.
Standing in their way will be the Harriton Rams, who have struggled in the early going with an 0-3 record.  As has been the case for the past several years, the Rams have a relatively small roster, with several two-way starters and underclassmen stepping into large roles.  Still, Coach Justin Mellor has seen his team score in each of their first three weeks, and a pass-heavy, spread attack led by second-year starting quarterback Logan Rothberg (#10) and wide receiver Matt Krebbs (#11) , with running back Ben Fisher (#7) and Josh Smith (#5) providing balance in the run game.  Given that the Panthers are coming off a week where they allowed 243 passing yards in the win over Haverford, the Rams will look to test the Panthers linebackers and secondary through the air.  And while the scoreboard has been tilted heavily toward Strath Haven in recent seasons, the Panthers can expect the Rams to give maximum effort, and play with enthusiasm from kickoff to the final whistle.
(click on this link for the full story)
September 12, 2021


By Matt Smith
Strath Haven Anthony Crawford was carried by his offensive linemen Saturday night.
Literally.
The junior fullback needed to gain two yards on fourth down late in the fourth quarter of Strath Haven's 49-35 victory at Haverford. The brawny Crawford is extremely difficult to tackle when he's running behind his line, but he required a friendly boost on this particular play. He ran straight ahead, got hoisted in the air and stretched for the first down.
"I got stopped there, and they carried me over," Crawford said. "They're just a bunch of dogs and they balled out all game."
he offensive line of Jack Beck, Nick Filios, Ethan Barrar, Jake Millett and Aiden Williams dominated and made life easier for Haven's three-pronged rushing attack. Crawford and Chase Barlow are the thunder. Matt Shuler is the lightning.
Kevin Clancy's Wing-T offense did its job exceptionally well for a third straight week. The Panthers (3-0, 2-0 Central) have scored 139 points in 12 quarters.
(click on this link for the full story)
Webmaster's note – If you missed the game or simply want to relive all the exciting moments you can listen to our archived broadcast by clicking on the player below!
Podcast: Play in new window | Download
Subscribe: Apple Podcasts | RSS
August 26, 2021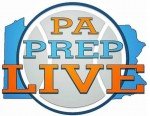 By Jack McCaffery
Kevin Clancy figured he had seen at least some of everything in his first 30 seasons as the head football coach at Strath Haven.
There were state championships and All-Americans, NFL pros-to-be and overachieving winners, good seasons, great seasons, some rebuilding seasons, and even the mini-season of 2020.
But Clancy never enjoyed the kind of sight that was before him recently as he gathered his Panthers on King Field to prepare for his 40th overall season as a head coach.
"Never," he said. "Not once. Not that I can remember."
What the longtime coach at Strath Haven and Archbishop Carroll saw was a show of offensive line experience that has the chance to drive the Panthers to Central League success … and more.
Not only does Strath Haven welcome back every offensive line starter from a 5-1 team — including center Jack Beck, guards Nick Filos and Ethan Barrar, and tackles Jake Millett and Ben Farabaugh — but also tight ends (plural) Nate Perlman and Mason Green.
(click on this link for the full story)
September 03, 2015
By Havenfootball.net Staff
Just a quick note to our readers about the articles that appear on our web page.  Our home page, the one you are viewing now, can only accommodate a fixed amount of "posts".  As the season gets more involved the articles will appear, move down the page, and then vanish from the home page.  All posts, however, are stored in our archives.  At the bottom right hand side of this home page is our Archives listing.  It is listed by month.  Simply click on the month you believe the article originally appeared and a list of the articles posted will appear along with the first few lines.  Click on the headline and you'll get the article, photos and appropriate links.  Enjoy!
---