Days until 2021 Panther Football begins:
*Haverford Play-of-the-Game*
News
June 05, 2021


By Matt Smith
Luke Dougherty is proud to call himself a lifelong resident and sixth-grade mathematics teacher of Haverford School District. He is a graduate of The Haverford School, but don't hold that against him.
"I've been here all my life. I didn't go to Haverford High … but I'm a Havertown guy," he said. "And for years, I have always respected what Haverford High football was all about."
Dougherty, 28, officially became the head football coach of the Fords Tuesday evening. A three-year assistant coach with the program, Dougherty takes over for Joe Gallagher, 65, who retired after 29 years in May.
"I view it as the best job in Delaware County," said Dougherty, who served as Haverford's quarterbacks coach and offensive coordinator the last few seasons. "Haverford is a great district with a great administration. I just met with the (team) earlier and I told them that I'll go on the record and say this is the first head coaching job I've ever applied for, not because I didn't think I had the experience, but it's because this is the only head coaching job I've ever looked at and said, 'That's what I want to be a part of.'"
Webmaster note: Haven plays the Fords at Haverford on September 11, 2021.
(click on this link for the full story)
June 05, 2021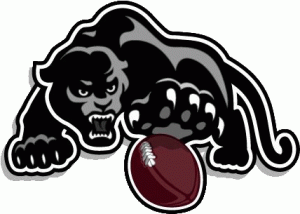 By Havenfootball.net
The strange and abbreviated 2020 football season is long over and, as hard as this is to believe, the first game of the 2021 season is less than 85 days away!  We're hoping to have a "normal" football season but whatever happens we will be ready to cover it!
We will be changing over to the 2021 season on June 21st.  That means that our rosters, game schedules, cheerleader and band pages will all be re-set for the new season. All of our game photos will also be taken off the site.  If there are screen shots that you would like to take please make sure you complete them before June 21st.
All the posted articles will continue to be available on "Latest News & Articles" or "Archives" at the bottom of this page.
For those who like our Statistics pages you should note that individual game stats for the 2020 will be taken down and only the 2020 season stats will be available on our web pages. However, we keep all our stats on our computers and vaulted in the cloud so if there is ever a particular game stat you would like we can either do the research or simply send you that particular game stat sheets.
Have a great summer!
June 02, 2021
By Terry Toohey & Rob Parent
Ewing's life revolved around family and football. He adored his wife, Bernice, and cherished his time with his sons Bob Jr. and Mike, and his grandchildren.
He brought that same passion to the football field, first as a player at St. James and later as an assistant coach at his alma mater and the head coach for 16 seasons at Cardinal O'Hara.
Ewing passed away Monday night at 88.
"It was a family thing," his son, Bob Jr. said of his father's lengthy coaching career. "Our family was always doing that football thing. We didn't know who the Eagles were playing because of Catholic League football on Sundays."
"Growing up on the O'Hara sideline, watching him coach, were great memories," said Ewing's grandson Michael, now Ridley's offensive coordinator. "People would tell me how good a coach he was but that fiery personality never came home with him. When we were at home he was just Pop-Pop. He loved to compete and cherished his wins on the field but he would always, always tell us and anyone that would listen that those wins are great, but they don't mean a thing of you don't take care of your kids and set them up to be successful people well after they leave O'Hara."
(click on this link for the full article)
September 03, 2015
By Havenfootball.net Staff
Just a quick note to our readers about the articles that appear on our web page.  Our home page, the one you are viewing now, can only accommodate a fixed amount of "posts".  As the season gets more involved the articles will appear, move down the page, and then vanish from the home page.  All posts, however, are stored in our archives.  At the bottom right hand side of this home page is our Archives listing.  It is listed by month.  Simply click on the month you believe the article originally appeared and a list of the articles posted will appear along with the first few lines.  Click on the headline and you'll get the article, photos and appropriate links.  Enjoy!
---