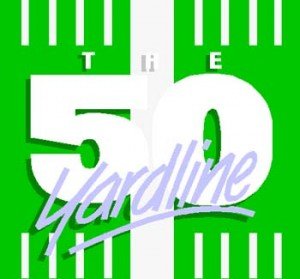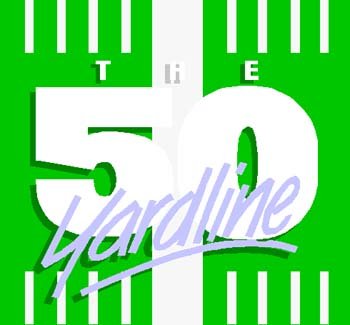 By Havenfootball.net Staff
Welcome to the 2021 first edition of our ever popular 50 Yard Line weekly column.  Every week, usually the Tuesday following the last game, we write a little something about the last game as well as giving a brief synopsis of the upcoming game and a little about the Panther's next opponent.
The 2021 Panther Football Season began with the first day of practice on August 9th.  The first scrimmage is this Saturday, August 21st, against West Chester East.  The location and time has been changed to West Chester Henderson High School at 11:30 AM Saturday  (400 Montgomery Ave, West Chester, PA 19380) Map Link
A quick note about scrimmages for those parents that would like to come but have never attended a scrimmage before.  A scrimmage is not a contest or a game.  It is an opportunity for coaches of both teams to run plays in a very controlled environment.  Officials are usually present (they need a little practice too) but there are usually no first downs or keeping score.  However, past scrimmages have included some series using first down markers so that coaches and players can call plays based on real game situations.
Usually each team gets 10 plays on offense and then they switch.  If they fumble or throw an interception the ball just comes back to the starting point (usually the 20 yard line).  If they get into the end zone the ball comes back to the 20 again.  There is usually no punting, kick-offs, field goals or extra points (although sometimes they do a non-contact kick or punt just to give the kicker a feel for what it looks like).  The coaches will field their varsity and then their junior varsity or vice-versa.
The coaches stay on the field with the team and there is no clock so you will see lots of discussions occurring between plays as coaches point out mistakes and give pointers to their team.
A word of caution.  It will a pretty warm and humid day this Saturday and no facility is open to purchase water. Be sure to bring lots of water for yourself and family members.  The scrimmage usually runs for two hours.
We always have a representative at the game so that we can get a good look at the Panther talent and to give out our ever famous laminated pocket schedules.  Swarthmore Pizza has been kind enough to sponsor the schedules again this year so they are free of charge but production is limited so please, only take what you need.
See you Saturday!