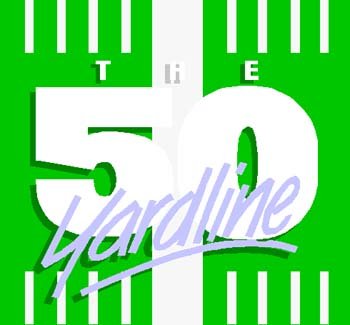 You couldn't have asked for much better weather that what we had this past Saturday for the 10 AM scrimmage against West Chester East.  You also couldn't have asked for a much better performance from the Panthers on both sides of the ball.
The Panthers recovered at least three turnovers (two fumbles and an interception) from the Vikings as Haven held them scoreless through the scrimmage.  The Panther offense had a great outing with clean snaps, sharp hand-offs and some pretty strong passing throughout the morning.
Haven's front line has good size, height and speed.  They are a young team, with only 12 seniors on the squad, the younger classmen are coming off a strong Freshman year and two of this year's Freshmen will be on the varsity roster. 
Last year Haven experienced a disappointing 4-7 season.  It was disappointing because Haven was so close in pulling off victories in three of the games they lost.  We would joke in the booth that the 2016 Panthers were one of the best 4-7 teams we had ever seen.
The Interboro Buccaneers are coming off a great 10-3 season but they have lost much of their team to graduation.  Haven was "oh-so-close" to winning last year (take a look at our Play-of-the-Game from last year's game) and may have set a better tone had they managed to win it.
The key to the game is really going to be in the trenches.  That's football jargon for watching the action between the tackles.  Establishing a potent running game is always a key that allows more passing and allows the offense to grind out the yards and keep the clock running.  Haven has some good size up front on both sides of the ball.  Just about all of the key positions for both teams are new kids this year and this Friday night's game may be an indication of what to expect for the 10 week season.
Kick-off is at 7:00 PM at the South Avenue Complex.  If you can't make the game you can always listen to our broadcast right here at Havenfootball.net.  Our broadcast will begin at 6:45. The game will be available on our archives as soon as the game concludes.  You can also check in on Twitter for score updates.