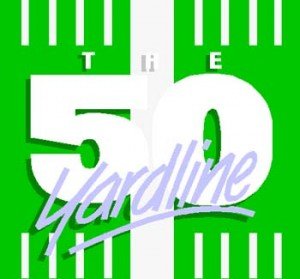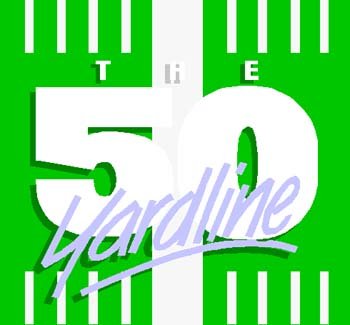 By Havenstatguys
Sometimes in sports it's a matter of feast or famine and the Panthers came off a tough loss against a good Marple Newtown squad and then took their vengeance out on a young, rebuilding Harriton Rams team this week.
Four Panthers had runs over 50 yards (Jaris Adams – 75, Christian Mazur – 72, Greg Belville – 56, Nate Harrington – 55) while Haven gained 410 rushing yards and 71 yards on two passes.  It was a dominating performance with Adams scoring twice on offense and a pick-6 on defense. Eight Panthers carried the ball and the average gain per rush was an astounding 19.5 yards. 
As we noted, Harriton is rebuilding and has a very young team but they were game for the entire 48 minutes and managed to put together a drive that scored towards the end of the game.
The Springfield Cougars will be coming in with the same 2-1 record as Haven.  The Cougars lost a close game against Radnor last week, 13-10, but easily defeated Penncrest (42-20) and Harriton (47-0) in the previous weeks.
Jake Rama #18 is the  sophomore quarterback for the Cougars.  He has an arm and isn't afraid to pass so Springfield presents both a ground and air game to worry about.  Look for Rama to hand-off to Jayden Baiden #4 and Jack Clark #34. Both have been running up the yards and finding the end zone.   If Rama needs to launch an air attack the Panthers will have to cover Robby Longo #14 and Zack Tropiano #26.  Leading the defense is senior Jack Clark #34 at linebacker.
The Cougars were shocked last week in their loss to Radnor.  No doubt they expected to come into this week's game against Haven as an undefeated team.  They are going to have a huge chip on their shoulder (in a good way) and are looking to stop the losses.  Knowing Haven dropped a tight one to Marple means the Panthers can be beat and they are looking to go home at 3-1.
The Panthers ran tight with Radnor in the first half two weeks ago but then just wore them out in the second half with the constant barrage of runs.  Marple Newtown played tough defense and a couple of costly mistakes probably cost Haven that game.  Springfield is a solid team and we believe evenly matched with Haven.  The team that makes the least mistakes will probably go home the winner. 
A constant ground diet of Mazur, Adams and Shuler, with strong, well-maintained blocking can give Haven the win.  They will have to protect the line and in the air.  The best strategy is to keep the ball, pound it out and use up the clock.  You can't score if you don't have the ball and Haven is looking good for time of possession abilities.
Kick-off is at 7 PM at George L. King Field.  This game, as are all games, are closed to the public.  You can listen to the game right here at Havenfootball.net and/or watch it on the high school's Strath Haven HS Athletic Department channel on You Tube.