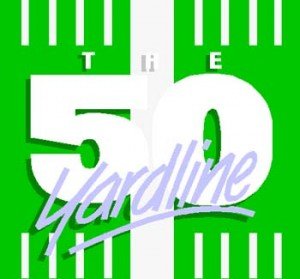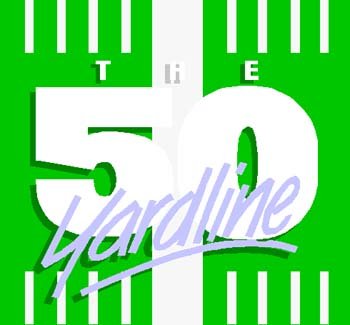 By Havenfootball.net Staff
Last Friday night Panther fans witnessed a game played by two teams that had trouble getting into the game. Fumbles, penalties, bad snaps, dropped handoffs were the order of the day through almost 2 ½ quarters as neither Haven or the Bucs seemed interested in putting points on the board. Unfortunately for the Panthers the Bucs managed to find some footing and put 20 points on the board including a dramatic punt return for a touchdown for Strath Haven's second loss in a row.
Most of the Haven players simply seemed to be "off their game" last Friday as opposed to their earlier defeat against a juggernaut Prep Charter team. Haven had multiple play killing mistakes and the exchanges in the backfield were not flowing. Haven QB #8 Evan Atsaves had a few killer throws that the Haven receivers just couldn't seem to grab. For those who casually watch football, at any level, it is a text book lesson as to how team work and timing is critical for 11 young men to be successful on the gridiron. Practice does, in fact, make perfect and we have no doubt that these issues will be addressed.
This Friday night game, at home, is against a Penncrest team that is having their own share of problems. After having a disappointing 2014 Penncrest has 12 starters returning but they lost to Upper Moreland in week 1 after giving up 21 unanswered points in the first half, 28-15 and then were devastated by an outstanding Academy Park team, 42-0. Manny Ruffin, #2 will be calling the signals and will look to throw only when necessary. Ryan Kinnard, #20 will look to move for some yards as will #23 Jonathan Batipps and sophomore #43 Caleb Mahalik. The Lions have only managed 15 points in two games so they, like the Panthers, are still waiting for their offense to perform.
Watching the Panthers during scrimmages this year we were impressed with the line and some of the speed on the outside corners. With a full returning front line on both sides of the both we were looking for some power football. The defense has done very well in both games holding back their opponents for most of the game but offense is still looking for their spark.
Haven lost a heartbreaker last year driving in the last seconds but coming up short and losing possession of the Media Bowl trophy. The Panthers are looking to put it back in their trophy case this year!
Please note: This week's game is a "White-Out". Please wear white to the game! The first 500 fans get a free rally towel.
Kick-off is at 7:30 PM at George L. King Field.  If you can't make the game you can always listen to our broadcast right here at havenfootball.net.  Our broadcast will begin at 7:15.  The game will be available on our archives as soon as the game concludes.  You can also check in on Twitter for score updates.