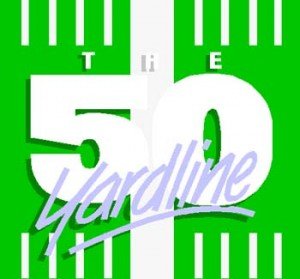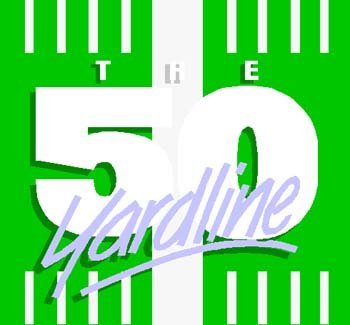 By Havenfootball.net Staff
Haven needed a win last week if they were to stay in the top team mix in the Central League and they won decisively with a great defense and a potent, "run-down-their-throats" offense broken up with four passes by quarterback Jack Ryder of which he completed three and two of those were for touchdowns!  
Springfield had come into the contest with the same 2-1 record as the Panthers but really never threatened to take the lead after their first drive stopped short.  Jaris Adams led the offensive field with 129-yards on 18 carries and one touchdown.  Adams also scored on a great roll-out pass from Ryder for his second touchdown of the night.  The Cougars had the desire and their quick passes game them yards (107 passing yards out of 164-yards total) but the Panther defense would literally bend but not break.  Cougar quarterback Jake Rama was 17 completions out of 25 attempts for 107-yards and was intercepted once.  
The Panther stats on defense really don't show how dominating they were.  Only one hurry and one interception but they held Jayden Baiden, Springfield's key running back, to 49 yards and Baiden accounted for all but 8 of the total yards on the ground.
The final regular game of the season is here in this strange Covid 19 year.  There will be one more game Thanksgiving week but we'll have to wait to see who is going to be the Panther's opponent.
Penncrest has been struggling this year at 1-3.  They managed their first win last week against an also struggling Lower Merion teams but did beat them decisively, 42-8.  The Lions only show a 37 man roster and only seven of those are seniors.  That's a tough way to build a football team (Strath Haven has struggled with roster size a few years ago).  When you have a strange season like we have this year it is that much more difficult to get experience to juniors to fill critical positions.
A good coach will sometimes have to make big changes if he hopes to see changes in his team. Last week Coach Smith decided to take junior quarterback #7 Jimmy Cage and shift him to running back and let junior running back #15 Nick Chelo play quarterback. That worked like a charm against Lower Merion as Cage had 114 yards in completed passes and one touchdown. Chelo can run the ball as well and gained over 50 yards on the ground last week.  Until last week #11 Deveyon Fitzgerald was they key ground threat and he is dangerous with 81-yards on 9 carries.  
Haven has more experience than Penncrest and certainly would seem to be the better team on paper.  But looks can be deceiving.  Penncrest is still trying to find themselves as a team so, as a work-in-progress, they are looking to shake things up, be unpredictable and do what they have to do to get the win. 
Haven will need to show more of what they have shown for four weeks.  Pound the ground and pop it in the air a few times to keep the defense honest.  The Panther 'D' just needs to keep after the Lions and keep their eyes open.  I don't think we are going to see a predictable Penncrest team Friday night.
The game is this Friday, November 20th at Penncrest High School with a 7 PM kick-off. This game, as are all games, are closed to the public.  You can listen to the game right here at Havenfootball.net and/or watch it on the Penncrest's high school's channel on You Tube.  We'll post the address on game day!