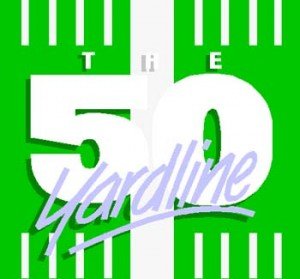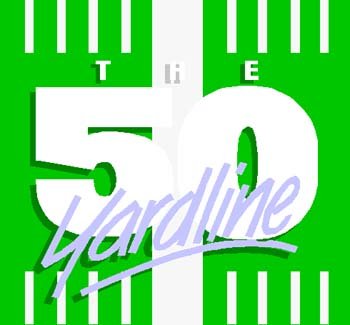 Last week we saw a good first half as two pounding teams moved the ball up and down the field only to be stymied before getting into the end zone.  The only points scored (a spectacular punt return for 90 yards) came from specialty teams.
The second half started out well with Haven looking for the short 7-10-yard passes and having some success.  An attempt to throw into the end zone with double-coverage proved to be fatal as the pass was intercepted and the Bucs marched the length of the field for the score.  Haven did manage to score twice but the Bucs were just too tough for the Panthers to overcome a 13 point deficit.
Haven travels up to Harriton High School to take on the Rams who has a terrible season last year going 0-10.  The Rams haven't seen a decent season since 2012 when they went 5-5.  That being said the Rams soundly beat Valley Forge Military Academy last week 35-7.  Harriton is featuring first year quarterback, #1 Jack Rosenfeld (junior), to lead the team.  Rosenfeld played outside linebacker and won All-Central League Honorable Mention last year.  No doubt he's a talented athlete and it should be exciting to watch him improve as a QB.
Harrition's claim to fame this year is their defense.  They don't have size but are quick and last week's game shows they can hold back an offense and score lots of points if given the opportunity.
Haven needs to find their "sea-legs" and start to generate offense.  It would seem that the front line has an ability to create holes and Haven has some strength to promote a running game.  However, showing no pass threat  allows the defense to "load the box" and outnumber the offense making it very difficult to gain yardage on the ground.  Throwing long is always dramatic, particularly when they are completed but a patient, short throwing game forces linebacker and safeties to cheat in and over to cover which takes pressure off the offensive line.  We hope to see more short passing from the Panthers as well as an improved pass block to allow #7 Jake Fisher some time to spot his receivers.  Fisher has shown some strong accuracy even on the long pass but most teams will, initially, give you the short pass as they want to prevent the damage of a long pass.  We think we have a team that can move the ball if the play calling reflects some patience and mixes up the calls based on our strengths.
Kick-off is at 7:00 PM at the Harriton High School (directions and a map are on our Schedule page) .  If you can't make the game you can always listen to our broadcast right here at Havenfootball.net.  Our broadcast will begin at 6:45. The game will be available on our archives as soon as the game concludes.  You can also check in on Twitter for score updates.