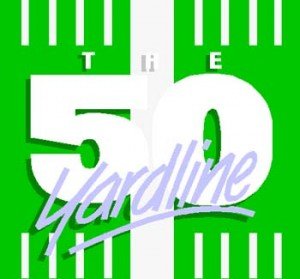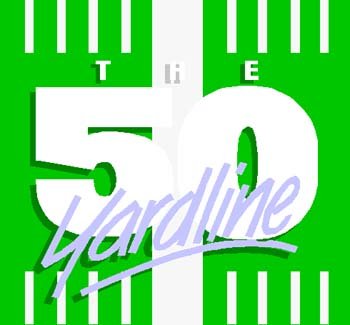 By Havenfootball.net Staff
It took two days but the Panthers got their second win in a row dominating a Penncrest Lions team that has some talent but just couldn't defend against the running onslaught that Haven presented.  You always worry about momentum when your game is going well and it gets interrupted and continued on another day.  Actually we've been broadcasting since 2006 and we've had our share of postponement and delays but never experience a game continuation situation.  Fortunately the Panthers picked up right where they left off and took home the Media Bowl trophy and a 35-0 win.  Zack Hussein (#35) also got to claim leading rusher after three games in Delaware County with 404 yards. 
The Conestoga Pioneers have had their difficulties the past two years (2-8, 1-9) and those difficulties seem to be continuing this season.  Their opener was the closest game they had but suffered a 20-7 loss.  Playing Haverford and then Upper Darby (whom the Panthers face next week) is no simple task and they had trouble competing in those games.  However, they have Matt Diamond as their new coach and Diamond tore up the field when he played for the Pioneers in the late 1990's as an all-area quarterback and defensive back.  Diamond just started last spring so he's in the process of building a new program. Stoga's success in the air is limited but look for #1 Milton Robinson, #7 Liam Kirk and #43 Ryan Duffy to be the "go-to" rushing guys. 
The Panthers love to grind it out on the ground and when that works for them they rarely go to the air.  It worked last week against Penncrest and may work this week against the Pioneers but we still would like to see a little more air balls, primarily a screen, short passes and the pitch play which has worked so well.  It's not hard to figure out that when teams anticipate you spending most of your time running between the tackles they simply load up the defenders in that area.  By presenting a bit of an air and outside mix it forces linebackers and corners and safeties to keep an eye outside of the box less they get burned. We expect to see a lot of "up the gut" running this Friday night but we also hope to see some interesting end play as well.
Kick-off is at 7:00 PM at the George L. King Field. If you can't make the game you can always listen to our broadcast right here at Havenfootball.net.  Our broadcast will begin at 6:45. The game will be available on our archives within a few hours after the game concludes.  You can also check in on Twitter for score updates.