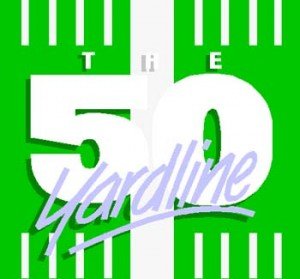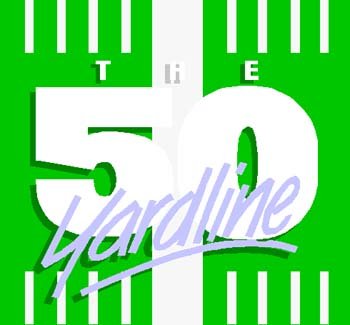 By Havenfootball.net Staff
When a professional sports team is struggling (as our Eagles appear to be) one can become jaded as well as question their desire, determination and willingness to do their best. After all, these are very talented, grown men who make more money playing their sport than most of us will ever earn. But when the struggling sports team is a high school football team it is a very different feeling. There is never any doubt that these young men are making their best effort, giving it all they have, day in and day out, for no other reason than the enjoyment of the game and the joy of participating in a favored sport.
As we adults see these young men struggle it can be difficult to watch and it tugs at our heart strings. But here at havenfootball.net we will watch, report, broadcast, post scores, produce our Play-of-the-Game and do everything as usual no matter what the score. Because we don't produce these pages for profitability we don't have to worry about how many listeners we have to our broadcast or how many people look at our web pages. We do what we do because we want all the participants, players, coaches, band members and cheerleaders to enjoy the unique experience we can provide. It allows these players and their families to share their experiences with friends and family throughout the country and around the world through our broadcast and web pages. Good or bad, win or lose we are with our young men who put on the black and silver every week!
The 3-1 Haverford Fords will come into George L. King Field this Friday night looking to keep pace with the top teams in the Central League. The Fords have only played one league game which was last week against Conestoga, where they won in a close 6-0 game. The previous games they beat Chester (21-12) and Penn Wood (49-12) but lost badly to Downingtown West (41-3) in their first week. They offer a solid defense and like to spread the ball around on offense. Look for #15 Karim Bernard to be a key runner as well as the primary passing target. If Haven can find a way to slow down or stop Bernard they have a shot to win this one.
You don't need to be a student of football to know that Haven has to find a way to score points. Offense just hasn't been able to generate yardage even when given opportunities deep in their opponents territory. Whether it's more passing, stronger blocking or simply a different look than the Wing-T the Panthers have to find some way to get into the end zone.
Kick-off is at 7:30 PM at George L.. King Field.  If you can't make the game you can always listen to our broadcast right here at havenfootball.net.  Our broadcast will begin at 7:15.  The game will be available on our archives as soon as the game concludes.  You can also check in on Twitter for score updates.