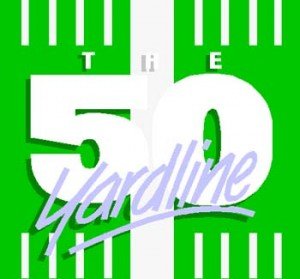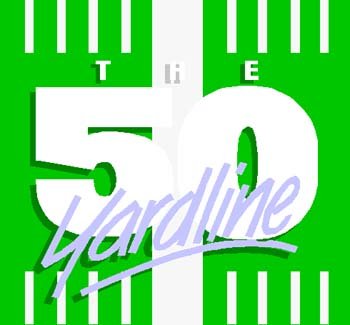 By Havenfootball.net Staff
Anyone who has been watching the Panthers this year has seen a definite change in attitude and determination through the season.  There is no doubt they are improving in their game across the board.  Unfortunately mistakes happen in games and when you play a team as good as Ridley they usually make you pay for every single mistake.  Haven was looking at a 14-13 lead going into the second half (and getting the ball first in the second half) when a fumble at the one yard line not only cost the Panther's possession with less than 30 seconds left in the half (after a terrific interception and run back to the one) but the ball fell into the hands of one of Ridley's fastest players who managed to speed 99-yards for the touchdown and put Haven in a 20-7 hole that they never managed to get out of.  The Panthers continued to push and claw and scored two more times but it was simply too many mistakes to overcome against a strong Ridley program.
The Upper Darby Royals are coming into George L. King Field this week and are in the lead position with their 6-1 record (4-0 Central League play) losing only to State College on September 18th.  They have experienced some very close games (32-30 over Ridley and 25-22 over Conestoga) so they know what it's like to play in a tight game. Most observers think the UD defense is very strong and their defense forced five turnovers last week against Radnor. The Royals tear and pop at the ball constantly and look to control the line of scrimmage.  Offensively they are led by #8 Christoff Minot who has thrown for 7 TD's and five interceptions.  He completes about 50% of his passes. However, he also has 60 carries for 280 yards and one rushing TD and averages just under 5 yards per carry.  His key go-to guy is #17 Isaiah Bruce who has 175 carries for almost 1200 yards (6.5 yards per carry) and 18 TD's.  He's gained over 100 yard in six of his seven games.
Haven played well last week against a good Ridley team.  The Panther lost that game more than the Raiders beat them.  The Royals will be very tough and the Panthers have to keep their ball handling clean.  They seem to have worked through the weak snaps and muddled hand-offs that plagued them earlier in the year.  Now they have to exercise ball control, strong drives (like last week) and not turnover the ball.  The Royals will be looking to take the ball away on almost every play.
Every defense has tried to stop #17 and every team has failed.  If the Panthers can find a way to contain Bruce and hold onto the ball while sustaining drives this could be a glorious Homecoming weekend.
Kick-off is at 7:30 PM at George L. King Field.  If you can't make the game you can always listen to our broadcast right here at havenfootball.net.  Our broadcast will begin at 7:15. If you are coming to the game don't forget to bring your portable FM radio and tune it to 87.9 to hear our full play-by-play broadcast right in the stadium.  The game will be available on our archives as soon as the game concludes.  You can also check in on Twitter for score updates.