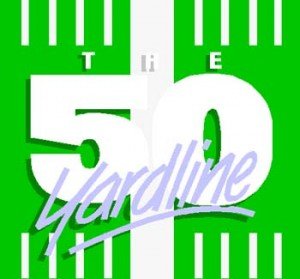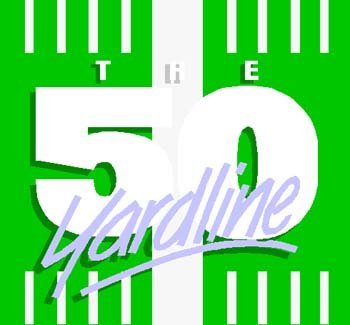 In our last "The 50 Yardline" edition we had hoped that Haven would go into the Penncrest game and simply dominate and thus make a statement for the league, but more importantly for themselves, that they are a solid football team.  We couldn't have asked for more based on the end result.  Not only was the score lopsided (44-7) but the stats tell the picture. Time of possession, 28 vs 19.  Yards per rush, 10 vs. 3. Net yards 462 vs 214.  To Penncrest's credit they kept pushing with one strong drive into the Red Zone only to see a high snap cause a fumble that the Panthers recovered.  Now Haven has to build on their success and take their abilities and get strong, smarter and better each week.
The Conestoga Pioneers are at 1-5 and currently having difficulty finding their stride.  They beat Lower Merion a few weeks ago and have lost to Springfield, Haverford, Radnor and last week Upper Darby. The Pioneers made a quarterback change last week moving former QB  (#6) Nick Braendel to wide receiver and #19 Cameron Marcus in to the QB slot. Last week (#81) Thomas McGovern and (#85) Liam Kirk had good weeks both scoring touchdowns.  If they run from the backfield look for tailbacks, (#26) Milton Robinson and (#15) Amani Christopher. On defense the Panthers will have to find and block outside linebacker (#21) Jackson Niness.
The formula for success for the Panthers this week?  More of the same!  Good ball control, finishing drives and mixing up the play calling so that linebackers and corners have to respect the pass potential.  Haven's running backs, "The Four Horsemen" (#5) Sean Daily, (#35) Zack Hussein, (#24) Nick O'Connor and (#10) Ibrahim Pio just need the front line to create a sliver of an opening to give them some room to break it out of the backfield.  That coupled with (#7) Jake Fisher's accurate and powerful arm gives Haven enough weapons to put lots of points on the board.
The Panther defense has been awesome.  The pass break-ups and QB Hurries have continued to harass Haven opponents and caused 7 tackles for a loss last week.
Kick-off is at 7:00 PM at the Conestoga High School. If you can't make the game you can always listen to our broadcast right here at Havenfootball.net.  The game will be available on our archives late Friday night.  You can also check in on Twitter for score updates.