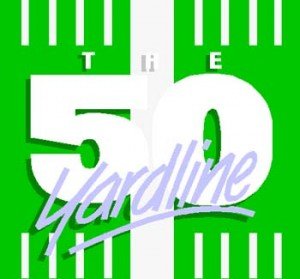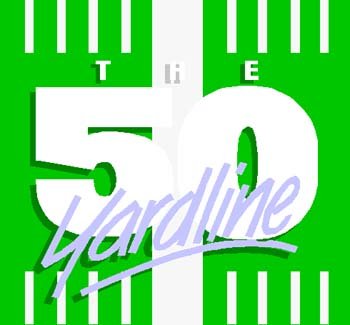 By Havenstatguys
Scrimmages are great tools for coaches and players as it helps everyone understand the strengths and weaknesses of players, formation, and techniques.  It is not much of an indicator of how well a team may do in the season as the strengths of your opponent isn't well known and many other factors can be in play.
That being said we here at Havenfootball.net tend to evaluate a scrimmage based more on play factor than results.  The Varsity squad had no issues with snaps, fumbles, interceptions, poor handoffs or players jumping offsides.  Their blocking and tackling seems crisp.  Pulling guards and tackles on sweeps and end runs did a great job and running backs, with few exceptions, hit their holes, powered their legs and drove through tackles.  It was one of the better scrimmages we've seen in 20+ years of doing this and we are really looking forward to a good year.
The Interboro Buccaneers are the first team the Panthers will face this season.  Coming off a Covid year the Buc's chose to play in March and only got in four games and lost three of them.  This year with new head coach, Dennis Lux (longtime Buc's assistant coach), the Bucs are looking to play the traditional "smash mouth" football that Interboro has been long famous for. They are returning 11 starters including junior quarterback, Julian Bulovas #10. Keep an eye on running backs  Robert Forbes #11 and Billy Kyle #6. Also keep track of wide receiver Abu Kamara #4.  
The Panthers love to run right up the middle and pound the ball.  This year they have the front line to do just that.  This year's front line are all three year returning veterans (not including time they played together in middle school) and they have good height and size averaging six feet and over 200 pounds.  Starting quarterback, #4 Sam Milligan, showed good command of the team last week, and has a strong arm.  His execution appeared flawless.  Look for #23 Matt Shuler, #24 Chase Barlow and #32 Anthony Crawford to be getting the carries.  Coach Clancy doesn't like going to the air too often but the Milligan/Sutherland #15 connection last week was a thing of beauty and we would certainly hope to see more this week!
Without having seen Interboro this year we can only speculate but we think the power middle running game for Haven will be very effective and think the excellent pulling lineman will create some great open field running on the sweeps. Watch the middle of the line and see who dominates. That will be the key to the game.
Kick-off is this Friday at 7:00 PM at George L. King Field.  If you can't make the game you can always listen to our broadcast right here at Havenfootball.net.  Our broadcast will begin at 6:45. The game will be available on our archives within a few hours after the game concludes.  SHHS will also be video-only broadcasting the game on You Tube at: SH Athletics. You can also check in on Twitter for scores and video updates.