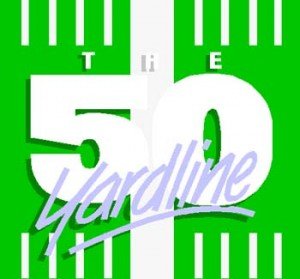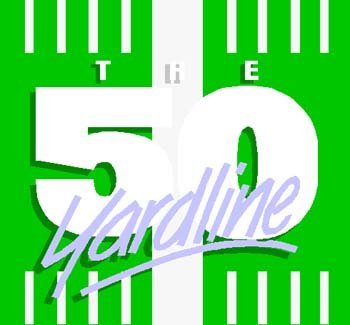 By Havenstatguys
What a rush of a game that was last week.  No scoring for three full quarters and then back-to-back touchdowns in a matter of a minute and then Haven finding a way to wear down a very good Upper Merion defense and pull this one out 21-6.  Four touchdowns in the last quarter of play makes for an exciting game!  If you weren't at the game or simply want to re-live the excitement take a look at this week's Play-of-the-Game above this article.
Strath Haven will travel to Kennett Square, PA this Friday night to take on the 9-1 #4 seed Kennett Blue Devils.  The Blue Devils have had just a terrific year.  They managed to beat two arch rivals this year in the form of WC Rustin (12-7) and Unionville (27-13).  As is the case with many good teams they have a very special player in running back #29 Garrett Cox.  Cox has run for over 1400 yards and has 17 touchdowns and averages a whopping 7.8 yards per carry!  Sam Forte (#7) is a talented QB that loves to pass and has 101 completions (on 171 attempts) for 1465 yards and 15 touchdowns.  Forte can run but he'd rather get the ball to Cox or throw it.  If the Panthers can find a way to slow down Cox and limit Forte's passing game they can pull out a win.
The Blue Devils average over 28 points per game on offense and their only loss this year is to a very strong W.C. East team (43-14).  They allow only 12 points per game and allow their opponents just over 200 total yards per game. 
Haven has shown a weakness in giving up the big plays to good teams.  Kennett specializes in making those big plays.  It's something the Panthers are going to have to improve if they want to go home with a win.
The Panther 'D' line did a lot of bending last Friday night but managed to keep the Vikings out of the end zone.  Very good pass defense helped as UM tried to turn to their passing game and the 'D' line pressure was solid.  More of that will be needed this Friday night but the Panthers gave up some size on the front line last week but are more evenly matched this week.
Quarterback Jack Ryder and company got to air it out and although there were some misses, Coach Clancy kept trying (including 3 passes in a row which almost gave us heart failure) but Ryder found Jaris Adams in the end zone on his third attempt.  We're sure the Panthers will, in true smash-mouth football tradition, run right at the Blue Devils and wear them down as they have so many teams this year.  However, for that to be successful they will have to keep Kennett out of the end zone and that will be a big task!
Kick-off is this Friday at Kennett High School at 7:00 PM.  If you can't make the game you can always listen to our broadcast right here at Havenfootball.net.  Our broadcast will begin at 6:45. The game will be available on our archives within a few hours after the game concludes.  You can also check in on Twitter for score and video updates.