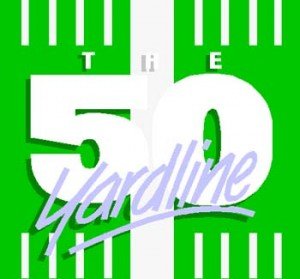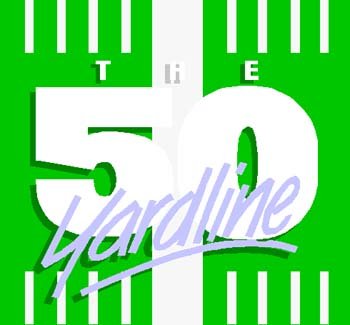 The Panther offensive machine came alive this past Friday night scoring 27 points, rushing for 231 yards and passing for 78.  The pass game included a very rare quick hit over the middle from QB# 7 Jake Fisher to #80 Dan Reeves for 11 yards.  It was a sign of things to come………we hope.  The Haven defense was on a roll, holding the Rams to only 53 yard rushing and 33 passing.  It was an impressive performance and was just what the doctor ordered to get Haven some confidence going into a very tough schedule.
This week the Panthers return to Harriton High School to take on the Lower Merion Aces (1-1).  After losing 30-19 against Chichester two weeks ago they crushed Springfield (Montco) last week, 46-12.  The Aces scored on each of their first four possessions and held the Spartans to just 68 yards on offense.  The Aces are led by quarterback #11 Marek D'Alonzo who can pass effectively.  He'll look for #3 Jaden Helton and #2 Ian Goodman as his primary recievers.  Carrying the Aces on the ground will be #5 Deion Davis and #25 Elijah Smith.  The Aces have a lot of strength in their skill positions and last week their front line found the formula for creating holes and giving their running backs some room to work.  Lower Merion has played two good games scoring 65 combined points and last week their defense came alive.
Haven showed some new wrinkles last week in both play calling and a few changes in formations.  Defense got much more aggressive and with up to 8 starters going both ways they are finding their rhythm as the season progresses.  The Panthers love to play smash mouth football but the game has moved beyond who has the biggest kids and weighs the most.  Like the professional and college game the high school game has become more of a "keep them guessing" strategy that forces defense to cover more than on dimension on the field.  Last week the Panthers showed some weapons a versatility that has been missing from their arsenal.  That combined with a solid up-front effort on both sides of the ball allowed Haven to dominate the game.
Certainly they won't be dominating every game they play but mixing things up, adding a few new wrinkles and not allowing visiting team coaches to simply overload the box against the anticipated run up the middle is a formula that can work against all opponents.  As long as Haven continues to show new ideas each week (did we hear screen play) and forces opponent coaches to cover more potential scenarios we think the Panthers can compete against anybody.
Kick-off is at 7:00 PM at the Harriton High School (directions and a map are on our Schedule page) .  If you can't make the game you can always listen to our broadcast right here at Havenfootball.net.  Our broadcast will begin at 6:45. The game will be available on our archives as soon as the game concludes.  You can also check in on Twitter for score updates.