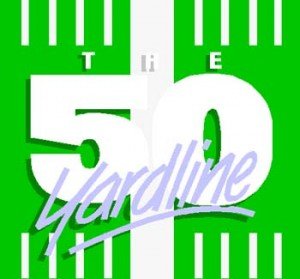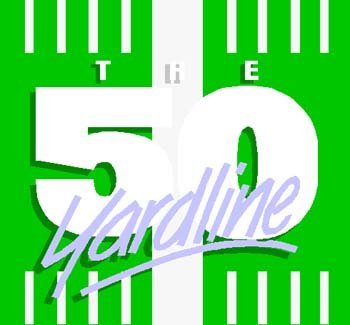 By Havenstatguys
Sometimes a team simply runs into another team that is just better. The Panthers hit that wall last week in a lopsided loss against and very quick, strong and well disciplined Haverford team taking their first loss of the season, 24-0.  The defense played well most of the game but gave up two big plays and a muffed snap on a punt gave the Fords excellent field position with one minute left in the first half which they converted into a 3 point field goal. The defense played great in preventing another touchdown.  The offense, on the other hand, just couldn't maintain any type of rhythm and you can give all the credit to a very strong Haverford defense who seemed to know almost every play we called.  They got linebackers to the briefly opened holes and while the Panthers did manage almost 150 yards they never found a way to get into the end zone.
Haven returns to George L. King Field for Homecoming after being away for two weeks.  The Tigers are the only undefeated team in the Central League.  They have defeated Upper Darby (17-12), Harriton (35-12), Conestoga (50-25), Lower Merion (41-7) and Kipp-DuBois (33-0).  They are led by quarterback Joe Paoletti (#3) who leads in most touchdown passes (9) and the second highest quarterback rating.  Paoletti was 14 of 25 last week for 181 yards and his favorite receiver Charlie Box (#2) caught one for 43 yards and a touchdown last week. Box also ran for 89 yards on 14 carries. Shane Benedict (#1)  is a key receiver as well.
No doubt that the Tigers have played some of the weaker teams in the league this year but they have won those games decisively and were in full control of the all of their games.  They have shown they can play the game on offense with lots of ground and air options.  Their defense may be a bit more suspect, particularly against a team like Haven who has so many rushing weapons but the defense has played well enough to keep control of the game.
Haven will have to regroup a bit and work on their blocking and holding their blocks.  The Panthers had made good initial blocks last week but either gave up on them too early or lost them thus turning a potential good gain into a 1-2 yard gain.  Passing is still a work-in-progress as Panther quarterback, #4 Jack Ryder, is still looking for a bit of rhythm with his receivers.  He's had a few passes that were just a bit too long and has thrown into coverage which has burned him a few times.  Working on completing short passes, under 10 yards, may give the Panthers a little momentum in the passing attack as well as much needed first down yardage when the running game needs some help. 
Kick-off is this Friday at 7:00 PM.  If you can't make the game you can always listen to our broadcast right here at Havenfootball.net.  Our broadcast will begin at 6:45. The game will be available on our archives within a few hours after the game concludes.  You can also check in on Twitter for score updates.