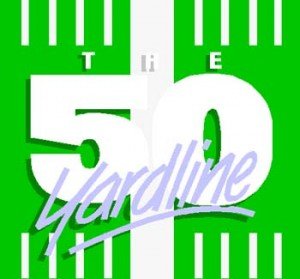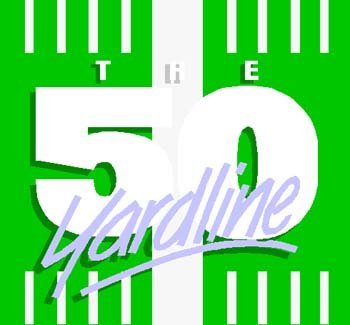 By Havenstatguys
After battling the Interboro Bucs for four long years the Panthers were finally able to get the "monkey off their back" by having a heck of a game against a pretty solid team.
Taking the first play from scrimmage by running 68 yards for the score is always a good way to start a game.  It was all Panthers for three of the four quarters but by the time the Bucs got into the end zone the mercy rule had been in effect and the game was all but decided.
Haven had just over 400 yards on offense while holding Interboro to 100 yards. The Bucs couldn't get anything going on their ground game thanks to a terrific defensive effort by Haven so quarterback Mike Zane was forced to the air making 29 attempts with only 9 completions.  
The annual Media Bowl featuring the Penncrest Lions and your Strath Haven Panthers is a bit early this year and is the first home game (we only have four this year) of the season. The Lions are coming off a nice win over Wissahicken 16-10.  Considering that Penncrest only won one game last year this is a great way to start the year for the Lions and new head coach Ryan Smith.
The Cage brothers are players to watch as #7 Jimmy Cage leads at quarterback and his senior brother #18 David Cage is one of the few returning starters and caught a touchdown pass from his brother last week.  
Penncrest is very much a work-in-progress as Coach Smith is the third head coach in four years.  That means that the team has had to deal with new programs and philosophies almost every year.  That's a tough way to build a football team.
The Panthers are going to look for defensive containment for a second week.  Line penetration was consistent and outside linebackers did a great job of containing the run.  Receivers were covered.  The offense has so many ground weapons it's a question as to who to give the ball to.  Quarterback #4 Jack Ryder only threw one pass all night so we may see a little more passing as the Panthers certainly want teams to think they are more than simply a ground threat.
Kick-off is this THURSDAY at 7:00 PM.  If you can't make the game you can always listen to our broadcast right here at Havenfootball.net.  Our broadcast will begin at 6:45. The game will be available on our archives within a few hours after the game concludes.  You can also check in on Twitter for score updates.