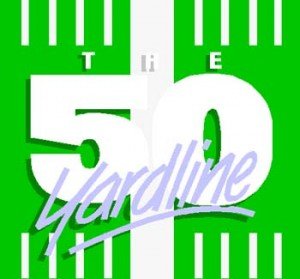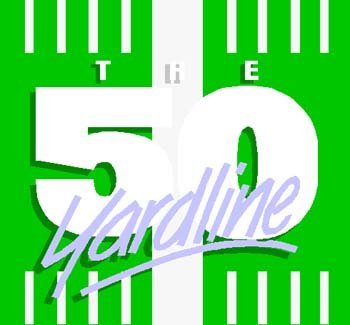 By Havenstatguys
When you play a team and only play offense for 3:26 minutes in the first half as opposed to your opponent's 19:07 minutes you would expect the score to be very lopsided in favor of your opponents. Instead the Panthers managed to score 49 points in what has to be some kind of record per point per minute.  Actually it works out to scoring a touchdown every 30 seconds of clock time that you have the ball!
This was one of those nights that individual stats were not as impressive as it would seem since the Lions continually turned the ball over deep in their own territory so there wasn't much yardage to gain before a touchdown.  Even with that said Haven managed over 350 yards and John Prochniak managed a three TD night with only three carries for 88 yards!
The Ridley Green Raiders come into George L. King Field this Friday night and, while we don't like to make predictions, we are comfortable in predicting a win this Friday will be a much bigger challenge for the Panthers.
Ridley squeaked out a win two weeks ago in Florida against the Cooper City Cowboys (0-2), for a 21-20 victory.  They played a very tight game against Springfield (0-2) last week for three quarters until finally getting a pick six and then a long rush from scrimmage and sealing the victory 22-6.
Dylan Staley #28 was the star last week running for over 150 yards on 17 carries and catching a 22 yard pass as well as scoring 14 of Ridley's 22 points.  The defense did a number on Springfield holding them  only 37 yards and intercepting them three times.  It was a pretty even game (9-6) through three quarters but the Raiders broke it open in the fourth and the Cougars had no answers.
Quarterback Jack Grace #12 and junior Gavin Kingsborough #21 are a formidable passing combination.  The Raiders have a roster of almost 100 and have full platoons of players for both offense and defense.  
All that being said it should be interesting to see how the Raider defense handles a very strong offensive line and some exceptionally quick running backs.  Haven can field six running backs and quarterback Jack Ryder #4 has only thrown 3 times in two games for over 100 yards.  Haven just needs to keep doing what they're doing.  Great up-front blocking, tenacious defense (particularly controlling the corners) and running backs who just don't want to go down.
We expect big fireworks Friday night and to add to the magic the game will celebrate the 20th Anniversary of Strath Haven's 1999 PIAA AAA State Championship season!
Kick-off is this Friday at 7:00 PM.  If you can't make the game you can always listen to our broadcast right here at Havenfootball.net.  Our broadcast will begin a little earlier at 6:40 as we hope to have some alumni interviews. The game will be available on our archives within a few hours after the game concludes.  You can also check in on Twitter for score updates.