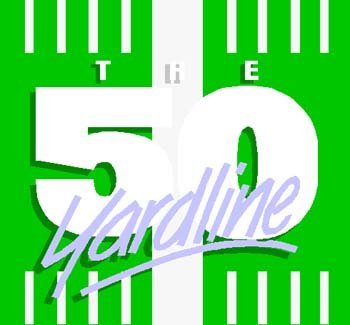 No doubt it was the most impressive win of the year for the Panthers in their last minute victory over a higher rated, #6 seed Bishop Shanahan but we don't think that's what made in the most impressive.  Haven struggled mightily in the third quarter and without success.  They had seen their lead evaporate and were now on the losing end and were seeing the end of the their season.  These young men managed to dig deep and find a way to tie up the score with just over two minutes left in the game and most teams would have been happy to play to the tie and take their chances in overtime.  Instead, they drove and pushed and called plays, which only a few minutes ago, weren't at all successful and turned them into 5 yard gains, 15 yard gains and more as they drove and pushed an obvious winded and confused Shanahan team until they found themselves just a few yards from the goal line with 7 seconds left. It should be said that Emmet Young appears to have ice water in place of where blood is suppose to me.  He simply went out and kicked a perfect 23 yard field goal.  End of story. Panther victory.  No matter how this season ends this will be the story these young men will tell for the rest of their lives!
If being a #11 seed and taking on a #6 seed is a big deal then this week taking on the #3 seed Unionville is a monster deal.  They have had a very impressive 10-1 year so far and have taken on some pretty good teams including Great Valley and Academy Park, defeating both.  Their only loss was to Downingtown East (10-1). 
They are led by quarterback #1 Joe Zubillaga who not only leads the team but is also one of their better rushers.  Their key running backs are #30 Joe Fariello and #26 Dante Graham who had strong games last week against Glen Mills as they overwhelmed them 42-8. Fariello rushed for 107 yards and 3 touchdowns on only four carries while Graham was 9 carries for 88 yards. Against Glen Mills the Indians had 323 yards (234 rushing).  Two weeks ago against Great Valley they had 397 yards, (121 passing) and amassed 22 first downs in that lopsided 41-14 win. The Indians have a nice mix of air and ground but prefer to pound it on the ground if they can.  They have good size for a high school team.
No doubt the Panthers will have their hands full.  Also no doubt that the Unionville coaches have seen lost of tape and will load the box in an effort to stop the effectiveness of the Wing-T offense.
We know we say this all the time but the key to a rushing offense is to keep the linebackers guessing about whether they need to worry about passing.  If they can concentrate on the run it creates more defenders than blockers but if the Panthers can find some rhythm in their passing game, particularly short passes it will make defending the running game that much more difficult. 
We expect Haven will be in another tight game.  The big play has killed the Panthers in regular season games and Unionville LOVES the big play.  Take that way and make them grind it out and continue to force them to make successive first downs and that may be a formula for success.  It should be another good one!
Kick-off is at 7:00 PM at the Unionville. If you can't make the game you can always listen to our broadcast right here at Havenfootball.net.  Our broadcast will begin at 6:45. The game will be available on our archives within a few hours after the game concludes.  You can also check in on Twitter for score updates.