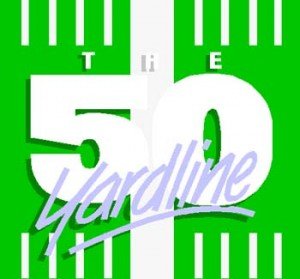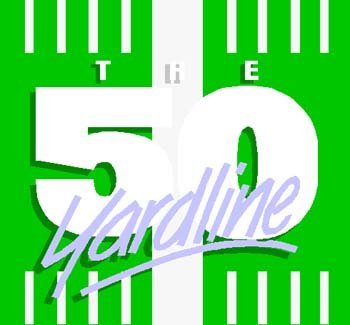 By Havenstatguys
The playoffs are here!  This is the time of year we hope for and we look forward to.  Last week the Panthers over-ran a game but badly depleted Lower Merion Aces team winning 56-0.  Haven varsity never gave up the ball and quarterback #4 Jack Ryder got to exercise his arm a few times and, best yet, managed to find his receivers.  
The Upper Merion Vikings will come into George L. King Field this Friday as a #12 seed with a record of 5-5.  They actually run a Wing-T formation but like to throw it more frequently than we do.  They are led by senior quarterback #14 Dale Clayton who prefers the short passes, swings to the flats, slants and hitches but will go deep down the middle if given the opportunity.  The Vikings utilize two good running backs in senior #33 Anthony Swenda (over 1,000 yards) and senior #23 Taiyan Lobban (over 600 yards) who is their big play guy.  Don't be fooled by UM's 5-5 record.  They have the talent to do some damage if Haven isn't playing their best game or allow turnovers.  They can put some points on the board if given the chance.
Haven will have to put it in high gear from this point forward.  Every team they face will be a quality, proven squad.  The nature of football playoffs is lose and go home so there are no "tomorrows", no "get em next week" if you lose.
The Strath Haven 'D' needs to keep Swenda and Lobban in check.  No doubt they will gain some yards but the "bend-but-not-break" attitude needs to be in full throat Friday night.  Clayton can burn you in the air so safetys and corner-backs as well as linebackers are going to need to be on their toes.
We liked the passing last week.  Getting the timing right in a game is very different than getting it right in practice.  Those few completions last week may prove to be a key to success in the playoffs.  The Haven running game has been terrific all year long.  The Panthers will give up some size on the line this week to the Vikings but executing blocks and holding them just long enough to allow our four horsemen to get into the secondary will be a key to the win.  
Haven has a real chance to get into the second round but they have to play solid, mistake-free football to get the victory.
Kick-off is this Friday at 7:00 PM.  If you can't make the game you can always listen to our broadcast right here at Havenfootball.net.  Our broadcast will begin at 6:45. The game will be available on our archives within a few hours after the game concludes.  You can also check in on Twitter for score and video updates.