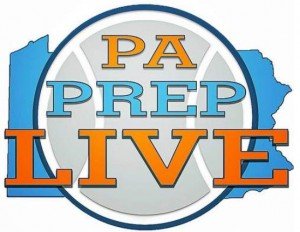 By Dillon Friday
Undefeated and having surrendered 54 points all season prior to its District One Class AAA semifinal with Great Valley, Academy Park faced little adversity in its march through an undefeated campaign. When the Knights have been challenged, however, they've always responded.
The Patriots put the hosts to the test early Friday night by driving to the Academy Park one on their first possession of the game. Mark DeRoberts accounted for 29 yards as fourth-seeded Great Valley threatened to take the lead. But the Knights refused to yield and on fourth-and-goal, Teddy Wright blasted through the line to stuff DeRoberts for a loss.
"I expected my man to come to me," Wright said. "I lowered my shoulder and made the tackle like we're taught."
Top-ranked Academy Park took over on downs, turned in a 98-yard scoring drive, and battered the visiting Patriots in a 39-14 win that sends the Knights (12-0) to their second district title game in three years.