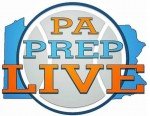 By Harry Chakun
The public address announcer introduced all of Strath Haven's senior cheerleaders and football players before the Panthers hosted Springfield at George L. King Field Friday night.
Haven junior back Jaris Adams got into the Senior Night act as part of his work efforts, which included 128 yards rushing on nine carries, including a 59-yard scoring run early in the second quarter and a one-yard plunge in the third quarter as the Panthers ran out to a 21-0 victory, their second consecutive shutout.
"It was their night," Adams said of his senior teammates. "I don't care what the stats were. I just wanted to do whatever I could to make it a happy night for them."
Strath Haven (6-1, 5-1 Central League) punted to conclude each of its three possessions in the opening quarter. Springfield (2-5, 2-4) lost a fumble and punted twice in its three possessions over the first 12 minutes of play.
Following a Cougars kick to the Haven 44, Panthers quarterback Jack Ryder lost three yards on first down. Then things changed. On the next play, Ryder gave the ball to Adams, who got through the center of the line then cut left and didn't stop until he was handing the ball to an official in the end zone.
(click on this link for the full story)
Podcast: Play in new window | Download
Subscribe: Apple Podcasts | RSS