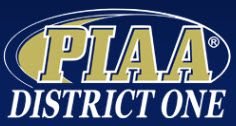 By Brian Carroll
As we approach the final regular season game for 2019, we are constantly asked where we think the Panthers will end up for the PIAA District One 5A playoffs.  
We are pleased to answer that this year that Haven has a lock on not only a playoff berth, but a lock on a top 8 seed for the first round, guaranteeing the first game to be a home game at George L. King Field!
The other question is always about who will they play and where do other teams end up in the final seeding.  Please note that in order to make predictions, we need to predict winners and losers of each game.  Obviously the games have to be played and we know that upsets happen.  My selection as to which teams will win or lose should not be seen as criticism of any kind of these teams or their players.  They will all play their hearts out.  
So let's dive right in:
Currently Strath Haven is a #5 seed out of 16 teams.   I expect the #5 seed to be the final seed position for Strath Haven anticipating a final record of 8-2.  We are very close in points to Academy Park (who suffered a loss last week against Chester) but I expect them to win in this week's game against Quakertown thus gaining extra bonus points for a victory over a 6A team. An anticipated victory by Strath Haven against Lower Merion (a 5A team with zero wins to date) this week would not generate enough points to push Haven past AP.  In this scenario, Haven will remain at the #5 seed.  A loss to Lower Merion could slide the Panthers to #6 or possibly #7.
The #5 seed will play the #12 seed which is currently Upper Dublin (4-4).  However, if Chichester (3-5) loses to Penn Wood (5-3) this week, and Upper Dublin defeats 4A Upper Moreland (5-4), Chichester falls from their current #11 seed to #12.
So there you have it!  If things go the way I predict we will face Chichester at home on November 1st.  Regardless of the opponent, though, we'll expect the Panthers working hard over the next few weeks to make a strong run in the postseason, and we'll expect our fantastic fan support throughout the playoffs! 
Of course Havenfootball,net will be at every playoff game with LIVE game coverage so that anyone who can't make the game can listen to it anywhere in the world (with an Internet connection).  If you know friends or family who would like to share the playoff game experience please let them know they can tune in right here at Havenfootball.net.  We will post the full archive within a couple of hours at the end of the game so that those in far-off places can listen to the entire game, as it was broadcasted live, anywhere and at any time they wish.
GO HAVEN!!!!