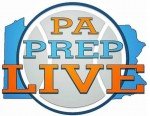 By Todd Orodenker
The second quarter was three minutes old and Radnor had run three plays from scrimmage. Things, you might say, were not going as planned.Previous versions of the Raiders would have crumbled in this situation. This group did not. Radnor survived the first half and controlled the second half to earn an impressive 23-21 road victory Friday against Strath Haven.
These Raiders are now 5-1 overall and 4-1 in the Central League.
This is the best start to a season for Radnor in quite some time. It was accomplished on this night with a senior group that simply did not fold. They were down 14-6 at the half. They scored 17 points on the next three possessions. They gave up a touchdown. They held on. They knew it was going to happen.
"In past years, we wouldn't win these close games," quarterback Sean Mullarkey said. "We said at (the) half, this is where we separate ourselves from those past Radnor teams."
Radnor's first possession of the second half lasted six plays. A 41-yard Mullarkey pass to Kieran Sheridan did a lot of the work. Matt Cohen finished it from two yards out. The Raiders were down by two.
Webmaster's note: Don't forget that if you missed the game, or just want to relive the moment, the audio broadcast of the entire game can be found on the player at the top of this article and all previous games on our Broadcast Archive page.
(click on this link for the full story)
Podcast: Play in new window | Download
Subscribe: Apple Podcasts | RSS