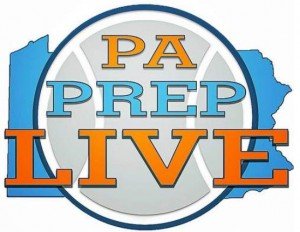 By Harry Chaykun
Brian Dozier didn't play football until he got to Strath Haven High.
"I was at Media Providence School and they didn't have a football team," said Dozier, a Haven center who anchors the Panthers' offensive line from his center position.
It was Dozier anchoring a solid performance by that line of blockers Friday night, allowing the home team to roll up 304 yards on the ground and push the Panthers past Lower Merion, 41-13, at George L. King Field.
Senior Zach Newlon made the most of his 11 carries, picking up 108 yards and scoring four touchdowns. Newlon's 8-yard run and Emmet Young's conversion kick 46 seconds before halftime gave Strath Haven (2-1 overall, 2-0 Central League) a 35-point advantage and meant that the second half would be played with the mercy clock running.
"Our line has been so consistent," said Newlon, whose longest run was a 37-yarder good for six points in the first quarter. "The holes were there tonight. Anyone could have run through them.
"Each week we try to perfect the stuff we will need against the defense we're facing. Those of us who are seniors have played together for a long time, and we try to keep getting better."