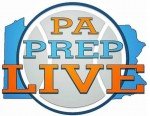 By Matt Smith 
Garnet Valley needs one win to clinch at least a share of the Central League championship.
Upper Darby almost spoiled the Jags' plans last Friday.
In arguably the most entertaining game of the Delco football season, the Jags escaped with a 42-41 victory in overtime. The visiting Royals (3-5) attempted to go for two points to win it, but fell short.
The close call should have given the Jags pause. Favored to repeat they are, but there is competition for the Central League crown and it comes knocking Friday when Strath Haven visits Moe DeFrank Stadium. GV must beat Haven, and Ridley (6-2) next week, to capture the league title outright for a second straight season.
The Jags and Panthers are Nos. 2 and 6, respectively, in the Daily Times Super 7 and the game is among the five to watch this weekend.