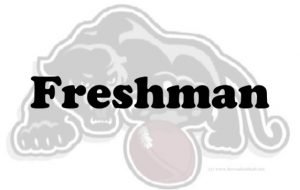 By Coach Dan Mulhern
Haven freshman beat Haverford 22-20 yesterday in tough back and forth game. All three Strath Haven football teams have won their contests with Haverford this season.
James Fisher scored on two long touchdown runs and a kick return for touchdown. Nate Lin scored both two-point conversions on short catch and run plays.