September 29, 2021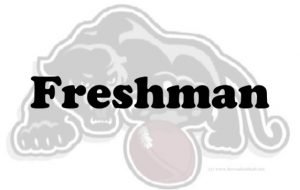 By Havenfootball Staff
In a terrific football game on a beautiful day the Freshman Panther football team handed the Garnet Valley Jaguars their first defeat of the season, 26-20.
It was a well played game for both teams on both sides of the ball but the Panthers took the lead late in the 4th quarter and then recovered a Jag fumble with less than two minute to play, sealing the victory.
You can listen to the entire game using the player below.
Podcast: Play in new window | Download