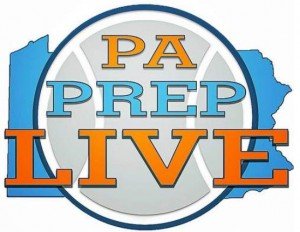 By Bruce Adams
Following Strath Haven's 44-7 win against host Conestoga at Teamer Field Friday evening, Panther senior left guard Ryan Morris reflected on his team's punishing running attack.
"Coach [Kevin] Clancy tells us [offensive linemen] to make 11-step blocks, to give the running backs four yards, then it's up to them," said Morris.
Strath Haven's running backs found those four yards, and a few more, in the first half. The Panthers ran for 257 yards on 34 carries before halftime, and the longest gain was 26 yards. Time after time, the visitors churned out seven, eight, nine yards per carry.
The Panthers controlled the ball so well in the first half that they enjoyed a 37-11 advantage in plays from scrimmage by halftime (and a 24-0 lead).
Morris said, "I think the first half might have been our best [rushing] performance of the season so far."
The Panthers spread the ground attack wealth, as running backs Sean Daley, Zach Hussein, Ibrahim Pio and Nick O'Connor and quarterback Jake Fisher all ran for solid gains in the first half. Daley and Hussein combined for 153 first-half yards.
"Everybody blocked for our runners – not only the offensive line, but our other backs and tight end," said Clancy. "We do it as a team, [but] Ryan Morris and Lee Holbert [at left tackle] are two seniors we particularly count on."
(click on this link for the full story)
Podcast: Play in new window | Download