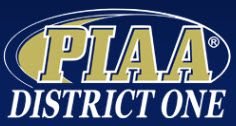 By Matt Smith
Coatesville at Garnet Valley, 7
The third-seeded Jaguars (11-1) look to solve quarterback Ricky Ortega and the Red Raiders. GV is 0-2 against Coatesville in the District 1 tournament the last two years. Last season it was a 42-7 defeat in the semifinals.
Greg Reynolds ran for 220 yards and five TDs to lead the Jags to a 56-21 win over Plymouth Whitemarsh last week. Winner of 11 straight games, Garnet Valley is averaging 45.6 points and 345 rushing yards per game. Running back/linebacker Jake Morin is the team's second-leading rusher and has a team-high 72.5 tackles.
Villanova commits Ortega and wide receiver Dapree Bryant pace the Red Raiders, who have won back-to-back district titles. Ortega has thrown for 1,910 yards with 20 touchdowns and only two interceptions, while Bryant has accrued more than 1,100 yards from the line of scrimmage, including 57 receptions for 836 yards and 13 TDs.
Webmaster's note:  This game will be on a video Internet feed available by clicking this link: GV Football
Haverford at Downingtown West, 7
The Fords (10-2) could be the most dangerous team remaining in the district tournament. Last week they earned their second straight road blowout with a 35-12 pummeling of No. 5 Downingtown East.
The Fords return to Kottmeyer Stadium to play the top-seeded Whippets, who didn't breathe easy last week until a late touchdown by star running back Tyriq Lewis helped to dispatch No. 9 North Penn, 40-31.
Kansas State commit Will Howard has passed for 1,960 yards and 23 TDs. Lewis has amassed more than 1,500 yards on the ground.
All-Delco athlete Trey Blair has been sensational in the playoffs for Haverford. In two games the University at Buffalo commit has run for 419 yards on 26 carries with six touchdowns and is 8 of 14 passing for 147 yards and three scores.
Haverford's defense, led by senior linebacker Will Higson, has been outstanding. The Fords have given up 14 points or less in 10 straight games and have seven takeaways in district playoff wins against Spring-Ford and Downingtown East.