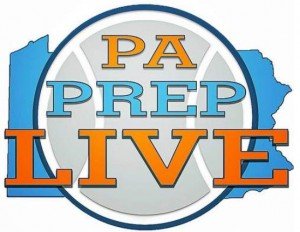 By Bruce Adams
For the Lower Merion and Harriton High School football squads, the first week of football practice has made for some interesting challenges.
First, the Aces and Rams each earned one Central League victory last fall – LM defeated Harriton, and the Rams beat Penncrest – so there's the challenge to improve in 2015.
The second challenge is that both teams have suffered from relatively light player turnouts the last few years.
But Lower Merion has reason to be encouraged this fall. LM had close to 60 youths show up on Monday (compared to about 35 players for the first day of practice last year).
LM head football head coach Bryan Scopelliti said, "We have a big freshman class that's come out – more than 25 of them."
Because of the increased freshman turnout this fall, Lower Merion will be fielding a freshman football team for the first time in several years. The decision to have a frosh football team was officially made Monday, but according to Scopelliti, "we knew by the end of July, the beginning of August, that we had enough [players]."