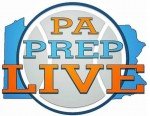 By Bob Grotz
On an Arctic night in a locale known for mushrooms, just two out of a grand total of 107 fairly entertaining plays decided which team would advance to the District 1 Class 5A semifinal round.
They were the final two plays of overtime.
On this frigid Friday it sure looked like John Prochniak broke the plane from one yard out as he'd done twice in the game for Strath Haven, seeded fifth in the district. The officiating crew took its time making a decision. When the bodies were unstacked, the ball was at the goal line. Just like that, it was Kennett's chance to win the game.
"I thought I was in but I guess I was short," said Prochniak, who rushed for a game-high 140 yards. "It's hard to tell when you have that many guys in there. That's all I can say on that."
In the PIAA overtime format, teams have four downs to score from the 10-yard line via touchdown, field goal or a defensive play. Then the other team gets the same opportunity.
(click on this link for the full story)
Webmaster's note: Missed the game? Listen to the entire game on our archive file listed below. Go to our Broadcast Archives page for all game archives.
Podcast: Play in new window | Download
Subscribe: Apple Podcasts | RSS