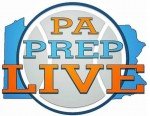 By Rich Flanagan
 With two weeks left in the season, Strath Haven had a decision to make. After dropping four straight Central League games, the Panthers sat two games under .500, but the final two weeks presented a unique opportunity. Despite the four-game slide, there was still a chance for the backfield tandem of Zack Hussein and Ibrahim Pio and their teammates to sneak into the district playoffs. It was during a two-point loss to Radnor in late September that Pio felt the change in mindset.
"Right before the Radnor game, practice was intense but after that loss it became sluggish," Pio said. "We slowed down. Then, this last week we really went hard and showed we were up for this. We needed to win out to get to where we wanted to be at the end of the season."
Webmaster's note: Don't forget that if you missed the game, or just want to relive the moment, the audio broadcast of the entire game can be found on the player at the top of this article and all previous games on our Broadcast Archive page.
(click on this link for the full story)
Podcast: Play in new window | Download
Subscribe: Apple Podcasts | RSS