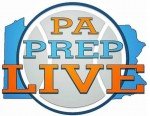 By Terry Toohey
For Strath Haven junior linebacker Aiden Prochniak, playing next to older brother John in the middle of the Panthers defense has made this season a memorable one.
It's the first time the Prochniak brothers have played side-by-side since their days with the Rose Tree Colts.
"I've been waiting for this for a long time," Aiden Prochniak said.
The Prochniaks will play at least one more game together after the fifth-seeded Panthers held off 12th-seeded Upper Merion, 21-6, Friday night at George L. King Field in the opening round of the District 1 Class 5A playoffs.
John and Aiden Prochniak anchored a solid defensive effort to send the Panthers (8-2) into next week's quarterfinals against fourth-seeded Kennett, a 26-0 victor over No. 13 Chichester.
With the Prochniak brothers leading the way, the Panthers held the Vikings to 56 yards rushing and 102 yards of total offense in the second half. Upper Merion had 149 yards on the ground and 157 yards of total offense in the second half.
(click on this link for the full story)
Webmaster's note: Missed the game? Listen to the entire game on our archive file listed below. Go to our Broadcast Archives page for all game archives.
Podcast: Play in new window | Download
Subscribe: Apple Podcasts | RSS