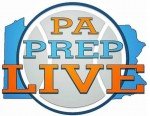 By Matt Smith
 On a night Strath Haven paid tribute to its 1999 PIAA championship team, the 2019 edition faced a Ridley team it hadn't beaten in 15 years.
Talk about pressure …
"We were fired up all day at school," big lineman Sam Burk Jr. said. "We know this was a big week for us and it was a big night for the 1999 championship team. …"
So why not put on a show, right?
"There was a little pressure, but I think we do well under pressure," Burk said. "That's why we were successful tonight."
The Panthers were not only successful. That would be a tame description of what transpired at George L. King Field Friday night. Strath Haven bested Ridley in all facets of the game en route to a 49-13 win.
It was a shellacking.
(click on this link for the full story)
Podcast: Play in new window | Download
Subscribe: Apple Podcasts | RSS