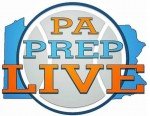 By Anthony SanFilippo
 On Monday night, Jake Ruane was sitting on his couch watching the Washington Redskins play the New Orleans Saints. In that game, he saw Saints quarterback Drew Brees throw a 62-yard touchdown pass in the second quarter to Tre-Quan Smith, setting the record for most passing yards in NFL history. Four nights later, Ruane was a copycat.
He threw a 60-yard touchdown pass to Trey Blair in the second quarter and on that play surpassed Jack Donaghy for the most passing yards in the history of Haverford High football.
"I thought about it afterward," Ruane said. "I was like, 'I just watched this a couple days ago.'"
It was a play indicative of the Fords' offense all night long, as they rolled through Strath Haven 40-20 at George L. King Field.
Haverford (7-1, 6-1) amassed 523 yards of total offense. Ruane, who threw two touchdowns and ran for two more, amassed 210 yards passing and another 96 via the ground.
Webmaster's note: Don't forget that if you missed the game, or just want to relive the moment, the audio broadcast of the entire game can be found on the player at the top of this article and all previous games on our Broadcast Archive page.
(click on this link for the full story)
Podcast: Play in new window | Download
Subscribe: Apple Podcasts | RSS