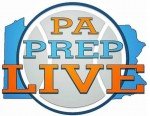 By Matt Smith
Senior quarterback Jack Ryder joked about the touchdown that got away Friday night in Strath Haven's 27-7 victory over Springfield.
Ryder was supposed to keep the ball for a yard, maybe two, to pick up a first down on fourth-and-short late in the fourth quarter. Haven was on its way to the win and looked to get a fresh set of downs and run out the clock.
But something unexpected happened: Ryder found daylight. He kept running until he stumbled near the 10-yard line and was brought down shy of the goal line. Ryder's run went for 45 yards.
"Originally, we take the A-gap right up the center on the sneak, but they were mixing up their blitzes and I ended up taking the B-gap on (a previous play). So, the next time they blitzed B-gap and I was, like, 'Oh my god, I'm wide open,' and I was falling down at first, but then I saw some grass and started running.
"Unfortunately, the Daniel Jones trip at the end caught me."
(click on this link for the full story)
Webmaster's note – If you missed the game or simply want to relive all the exciting moments you can listen to our archived broadcast by clicking on the player below!
Podcast: Play in new window | Download
Subscribe: Apple Podcasts | RSS