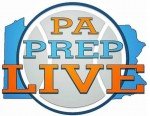 By Matt Smith
 Two points is all that separated Strath Haven and a trip to the second round of the 2018 District 1 Class 5A tournament.
"Definitely a game we should have won," said Ibo Pio, a senior running back/safety and one of the Panthers' top returning starters. "It just makes everyone more hungry and we don't want to lost in the first round like that again. Going back to two years ago, we made it to the second round and got crushed. We don't want to go through that again, either. This year we want to get to the very end … and we are trying to get a home playoff game or two."
Strath Haven boasts seven returning starters, all of whom will play on offense and defense. Pio will be the primary running back in coach Kevin Clancy's classic Wing-T attack. Junior Evan Blake also plays halfback and Prochniak will set up at fullback. The offensive line consists of returning seniors Sam Burk, Mike Golay and Matt Doughty, as well as two other seniors who saw steady action last year.