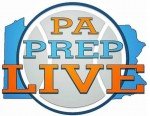 By Todd Orodenker
The second half was three minutes old, each team had a touchdown and Strath Haven was ready to play its specific brand of football.
The Panthers slogged their way through the first half Friday. Adjustments were made. They gave up a score. Enter: Multiple classic Kevin Clancy drives and stingy defense. The result: A 20-14 Strath Haven victory.
"That's what we wanted to do," Panthers fullback John Prochniak said. "We realize we're not going to get that many big plays against them, so we're just going to wear them down and wear them down. And that's what we did."
That was the initial mistake Strath Haven – now 4-0 overall and 3-0 in the Central League – made. It tried to hit the big play too often during the first half, something the Wing-T is not designed for. The second half was different. The Panthers went 67 yards in seven minutes, 27 seconds. They scored on Evan Blake's 16-yard run. They forced Radnor to punt.
(click on this link for the full story)
Podcast: Play in new window | Download
Subscribe: Apple Podcasts | RSS