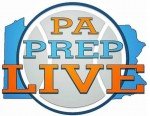 By Matthew De George
Somewhere around Matt Shuler's high step through the linebacking corps, or as Chase Barlow powered over the goal line on an end-around, the threads started to come together. By the time the fifth different Panther danced into the end zone, and the rushing total ticked up over 400 yards, the common denominator became clear.
Everything that worked for the Panthers in Friday's season-opening 56-27 win at Radnor began with the big boys on the line.
"I'm no Barry Sanders," said Christian Mazur, who did his best to contradict himself with two rushing touchdowns and a 97-yard kick return. "Those holes were wide open. I think anybody could go through them. Those guys are gritty. They're the reason I'm getting those yards, I'm getting those touchdowns or the reason anyone's getting those touchdowns. They're going 11-step blocks all the way. They want to win."
In the trenches and on the scoreboard, they got their way Friday. Led by tackles Jake Millett and Ben Farabaugh, guards Ethan Barrar and Nick Filos, and center Jack Beck, it was a dominant performance by the Haven line.
And throw in tight end Peter Blackburn, who augmented a 22-yard reception with a day of diligent blocking, to the mix.
(click on this link for the full story)
Webmaster's note – If you missed the game or simply want to relive all the exciting moments you can listen to our archived broadcast by clicking on the player below!
Podcast: Play in new window | Download
Subscribe: Apple Podcasts | RSS