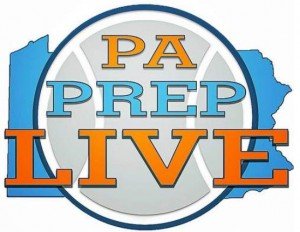 By Chuck Smith
 Late in a game that would eventually go overtime, the rain and wind left Strath Haven looking for somebody, anybody to make a play and avoid allowing a game to slip through its fingers.
The Panthers had controlled play in the first half Friday night, but allowed a rejuvenated and aggressive Radnor team to claw its way back. That Panther plea was answered by a host of players, who joined to pull out a 22-14 win in overtime over the Red Raiders.
Strath Haven scored on its first play in the OT when quarterback Evan Atsaves hit senior tight end Jalen Thompson for a touchdown.
"It felt amazing to get in and catch my first pass of the game and it was for a touchdown," said Thompson. "We've been working on that play in practice and with me never really being put in those situations on offense, it felt great to actually make that miracle happen."